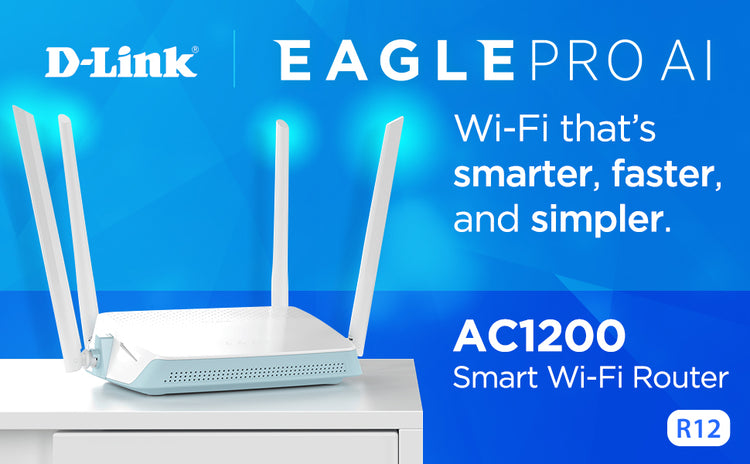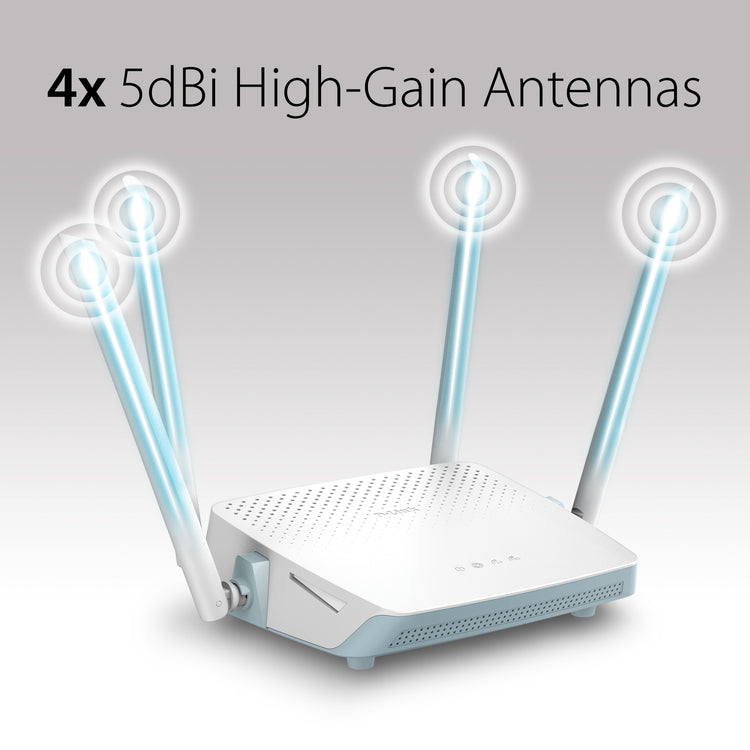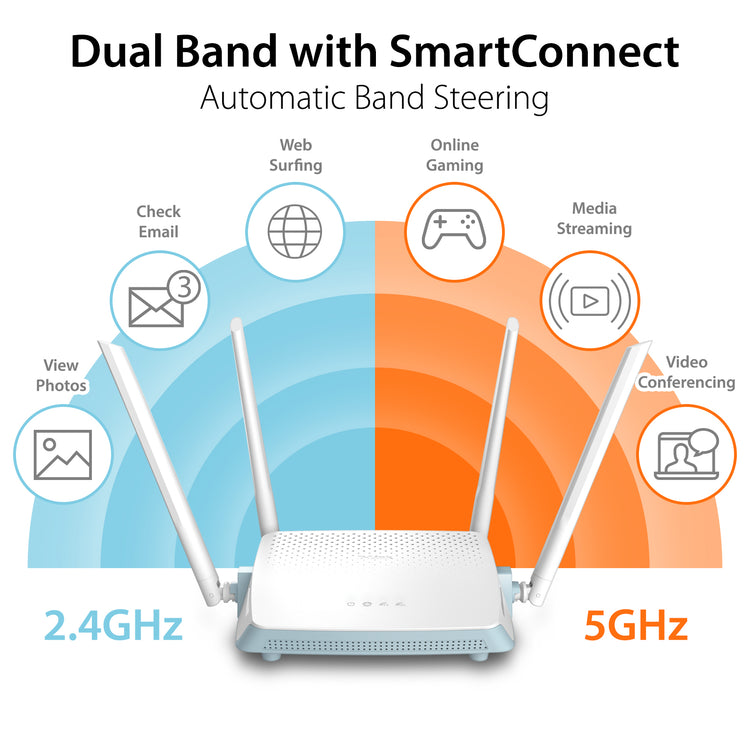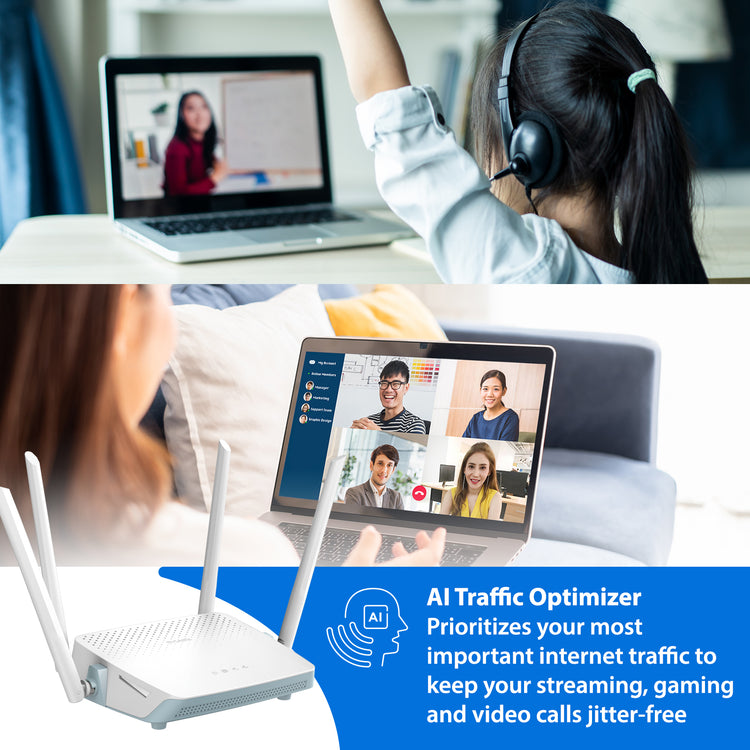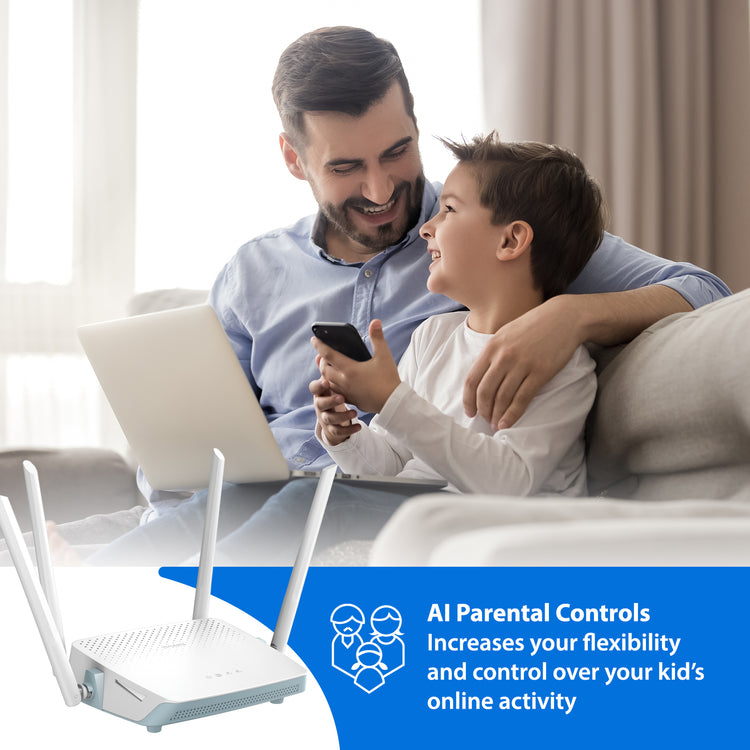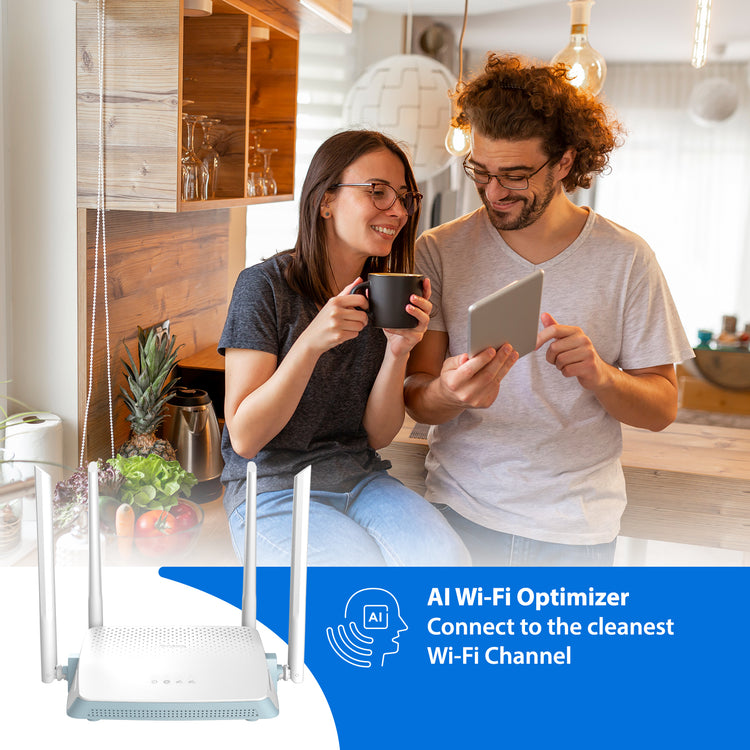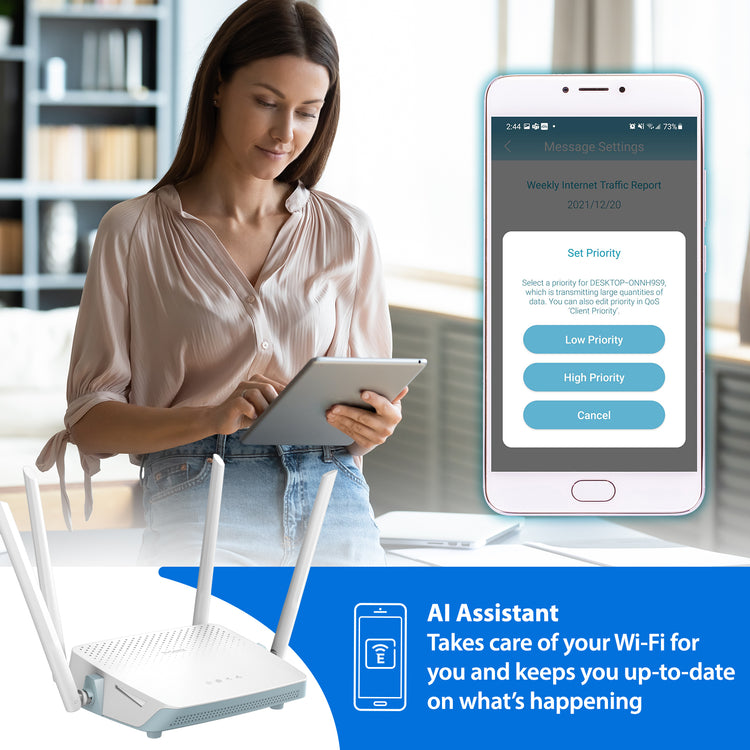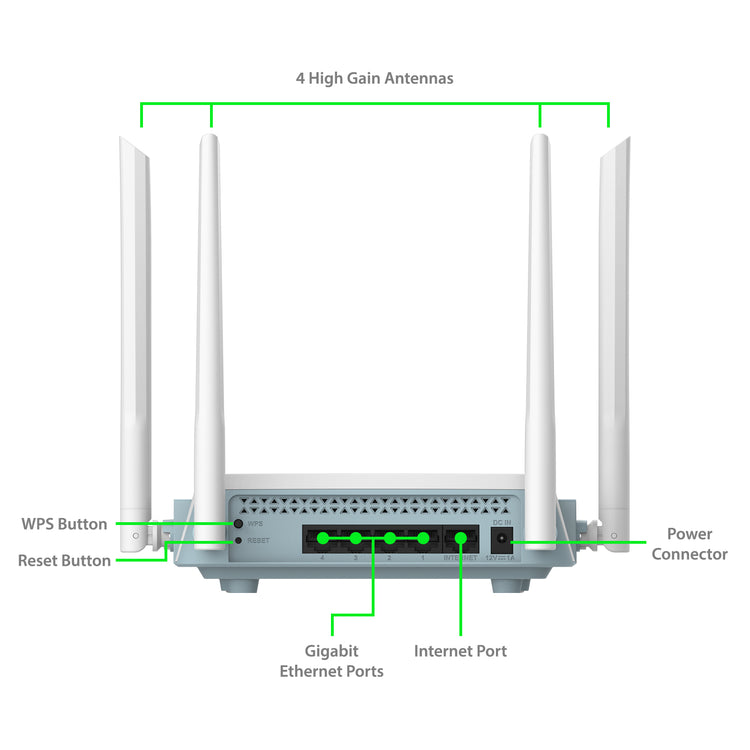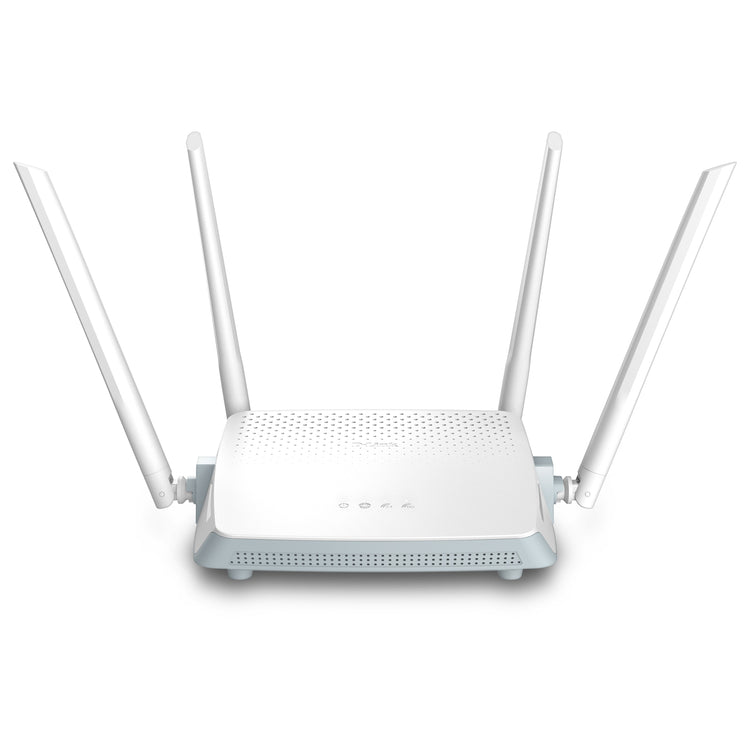 D-Link EAGLE PRO AI Smart WiFi Internet Router (AC1200) - High Power Gigabit Ethernet Dual Band, Enhanced Parental Controls, Works With Alexa And Google (R12)
Don't compromise your Wi-Fi
You don't need to pay an arm and a leg for strong, reliable Wi-Fi! With 4 High-Gain Antennas and MIMO technology, the R12 avoids interference to deliver fast wireless speeds, improved coverage, and reliable connections in and around your home. Go ahead, play multiplayer games, stream HD video, transfer huge files, video chat, email, and surf the web all at the same time!
Working behind the scenes to keep your Wi-Fi optimized
The EAGLE PRO AI Series also brings AI-enhanced capabilities to optimize your Wi-Fi, and the AI Assistant to intelligently monitor your network to give simple, actionable recommendations to keep your network at peak performance for everyone in the family. Get the EAGLE PRO AI Series in your home and experience the power and convenience of AI-powered Wi-Fi.
AI Wi-Fi Optimizer - A dedicated antenna scans your environment to keep you on the cleanest channel.
AI Traffic Optimizer - Keeps your activities uninterrupted, whether you're gaming, voice calling, video streaming, or downloading.
D-Link EAGLE PRO AI Smart WiFi Internet Router (AC1200) - High Power Gigabit Ethernet Dual Band, Enhanced Parental Controls, Works With Alexa And Google (R12)