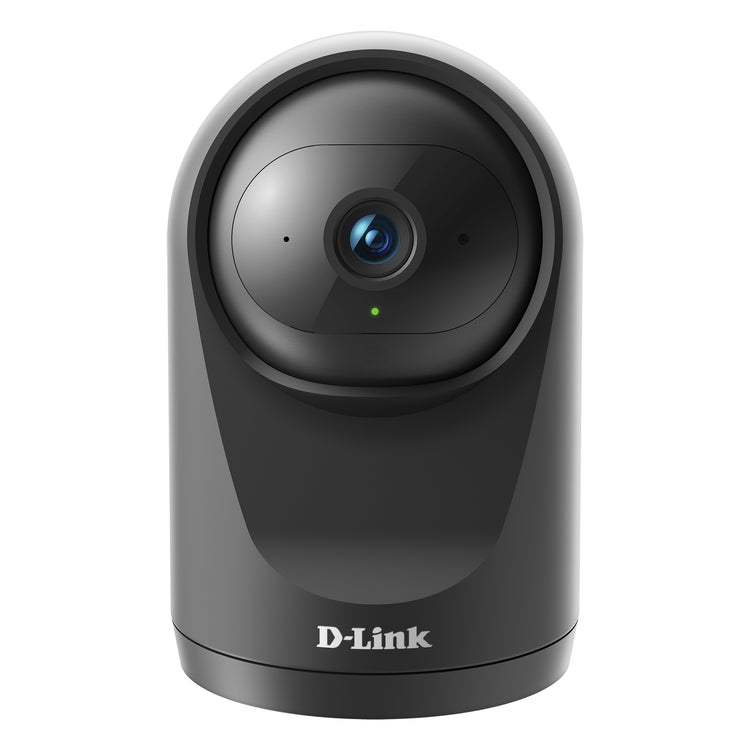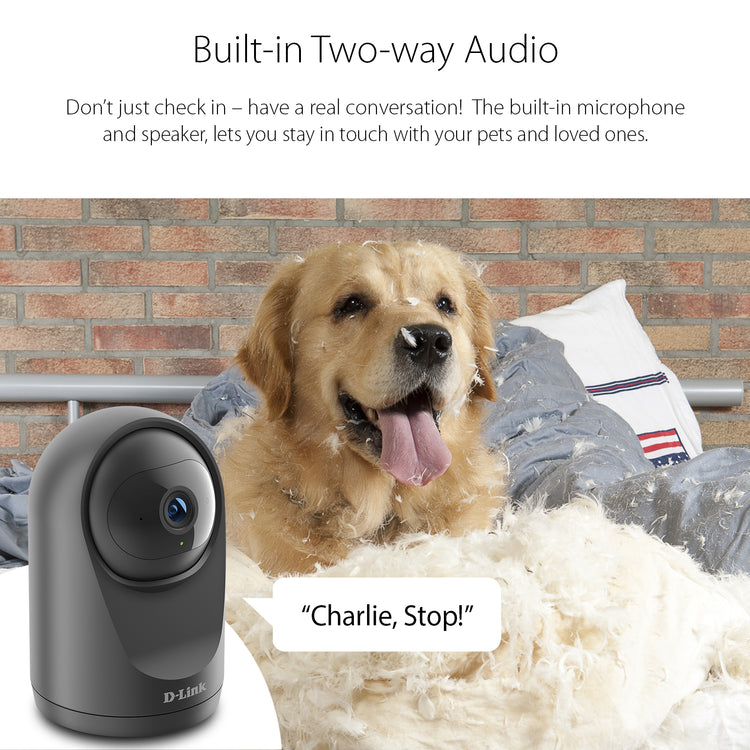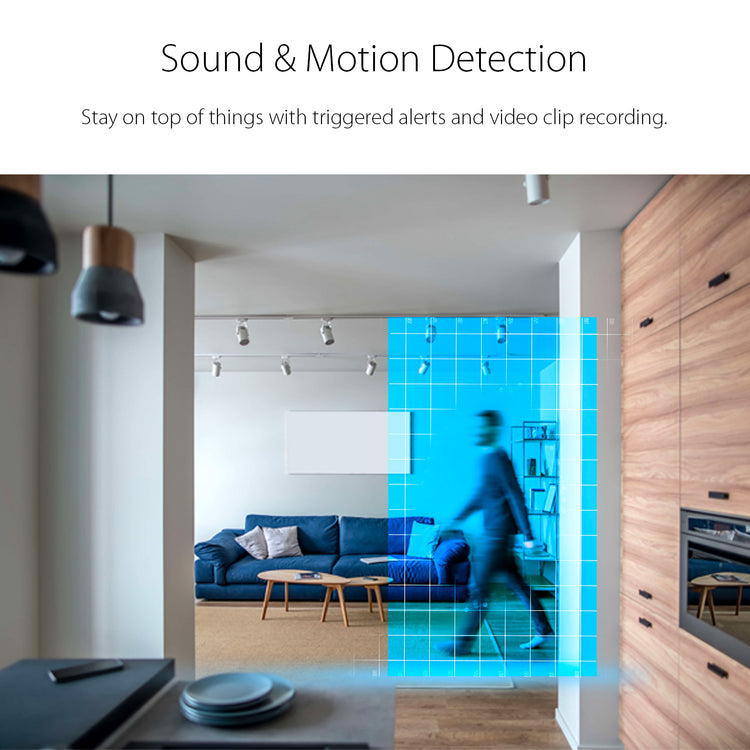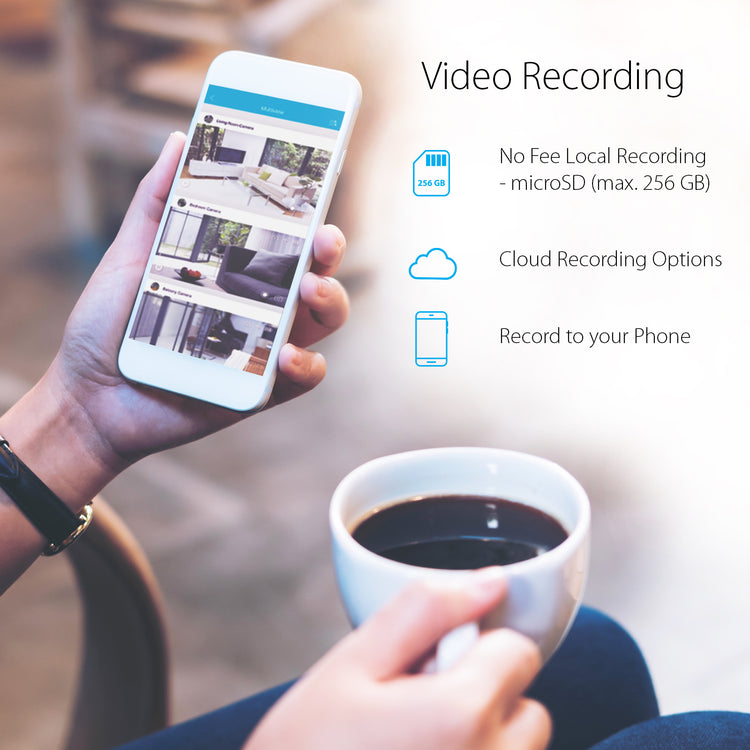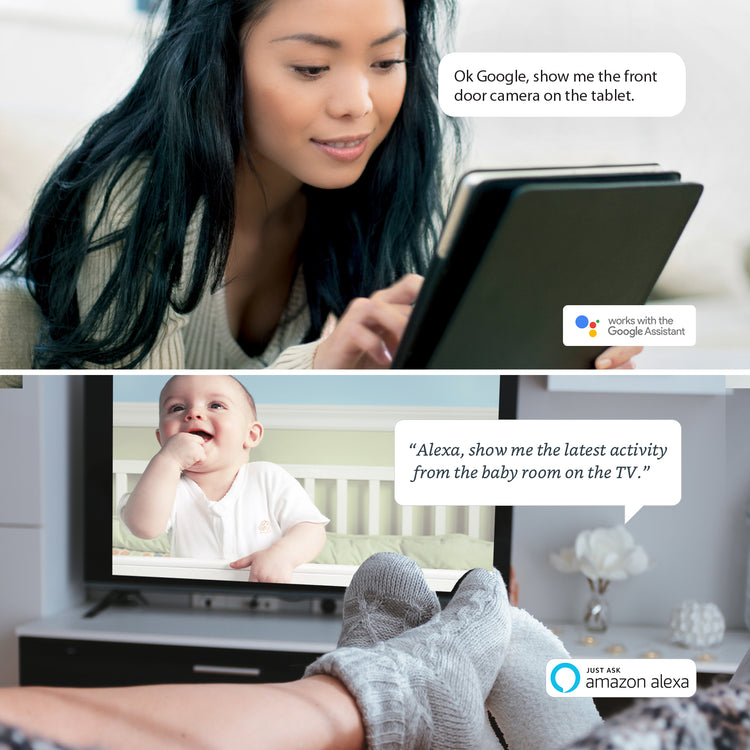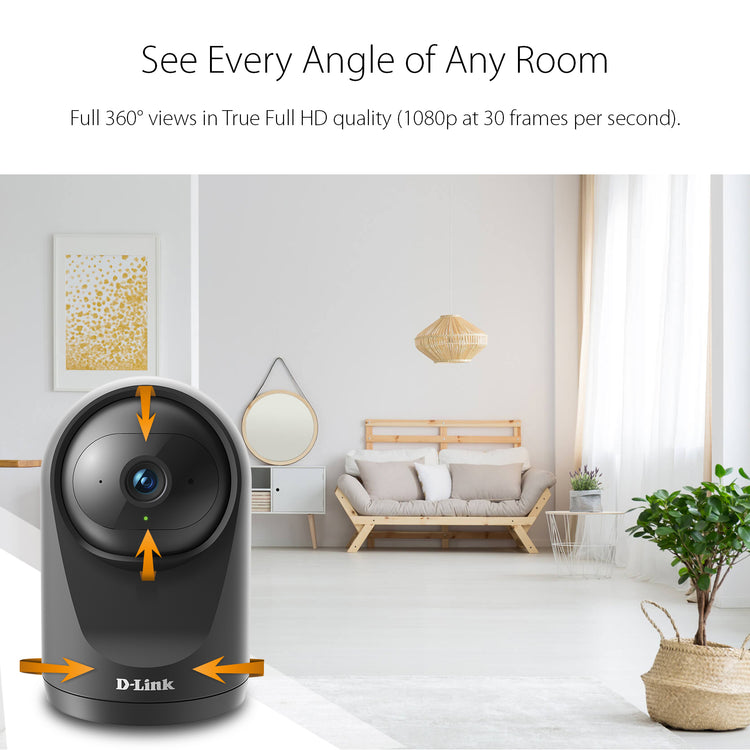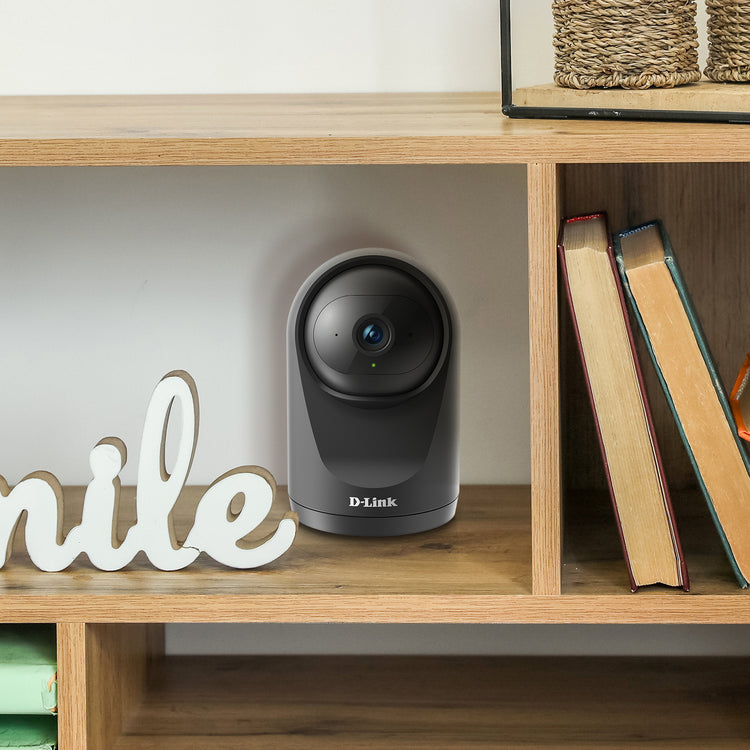 D-Link Pro Series Full HD Pan & Tilt Wi-Fi Camera w/ 360 Degree View, 1080p, Sound & Motion Detection, 2-Way Audio, Cloud & Local Recording, Night Vision (DCS-6500LHV2)

Sleek and Discreet Surveillance
Full HD 1080p resolution

Pan and tilt functionality allows moving the lens to view a specific area


IR night vision up to 5 m (16 ft) lets you see what's happening even in total darkness

Auto-track motion whenever it's detected, wherever it goes

Enhanced sound and motion detection add new lines of defense to your home surveillance

Built-in microphone and speaker for two-way communication

Supports WPA3™ encryption for more protection

Supports cloud recording1 for safe video storage and viewing
microSD card2 slot lets you backup videos and images to a flash card

Works with the free mydlink app

Works with the Google Assistant and Alexa


Noonlight Professional Video Monitoring is available via In-App purchase
Why You Want It

The DCS-6500LHV2 Compact Full HD Pan & Tilt Wi-Fi Camera gives you 360° views of any room. Its pan and tilt technology allows you to see virtually every angle of any room. With motion/sound detection, 5-meter night vision, and compatibility with the Google Assistant and Alexa, this all-seeing watchful eye alerts you to anything or anyone that moves around in your home.
360° 

View

5m 

Night vision

Full HD 

1080p

Extra Peace of Mind 24/7
Night-time monitoring is now easier than ever thanks to built-in infrared LEDs in the Compact Full HD Pan & Tilt Wi-Fi Camera that let you view up to 5 meters (16 ft.) in the dark. Now when anything goes bump in the night, you'll always be in the know.

Auto Motion Tracking
Sick and tired of motion-detection alerts, only to find the subject has moved out of the camera's view? With auto-motion tracking, the Compact Full HD Pan & Tilt Wi-Fi Camera turns into an all-seeing, highly-responsive, roving eye that pans and tilts to track targets no matter where they move – automatically.

Professional Monitoring with Noonlight
Take Peace-of-Mind to the next level with available Noonlight Professional Video Monitoring (sold separately in App). Choose from 2 affordable options.
Advanced Self MonitoringWith Noonlight Advanced Self Monitoring, you can monitor your own video feeds and request help from anywhere with a tap of the app. Plus contextual information is sent to first responders helping you get the highest priority response.
Professional Video Monitoring  Your video event clips are monitored by professionals, 24/7. If help is needed, dispatchers will send video footage and vital information to first responders so you get the highest priority response.
Maximum Discretion with Privacy Mode
There's nothing more sacred than privacy in the comfort of your own home. That's why we built in a Privacy Mode on the Compact Full HD Pan & Tilt Wi-Fi Camera. Just turn it on with the mydlink app, and the lens is covered completely, giving you maximum control over your privacy whenever you need it.

Your Footage Your Choice
Worried that you'll lose all your camera footage? Don't sweat it. The mydlink Compact Full HD Pan & Tilt Wi-Fi Camera lets you record snapshots and video clips to the Cloud for anytime access. Play back recordings from the Cloud or download footage to your mobile device from anywhere, anytime through the Internet.

Works with the Google Assistant and Alexa
The camera plays nice with the Google Assistant and Alexa. Use voice controls to stream live video from your camera to Amazon Fire TV, Echo Show, Echo Spot or Google Chromecast.

FINALLY. A way to monitor everything you care about (without lifting a finger).
The Future of Wireless Encryption
Supports WPA3™ Encryption
The latest Wi-Fi security for more protection

Stronger Encryption Algorithm
Unique encryption keys ensure stronger device protection
Protection from Brute-Force Attacks
Stronger protection for users against password guessing attempts
Individualized Data Encryption
Creates stronger and more unique encryption keys for each device

Forward Secrecy
Cannot use a cracked password to decrypt previously-intercepted traffic

 

Future-Proof and Compatible
D-Link devices will not be the ones holding your network back with previous encryption protocols

Get More Control with mydlink
The mydlink app makes looking after your home easier than ever. Manage, control, and set automations for all your mydlink cameras, smart plugs, and sensors anytime, anywhere.

D-Link Pro Series Full HD Pan & Tilt Wi-Fi Camera w/ 360 Degree View, 1080p, Sound & Motion Detection, 2-Way Audio, Cloud & Local Recording, Night Vision (DCS-6500LHV2)