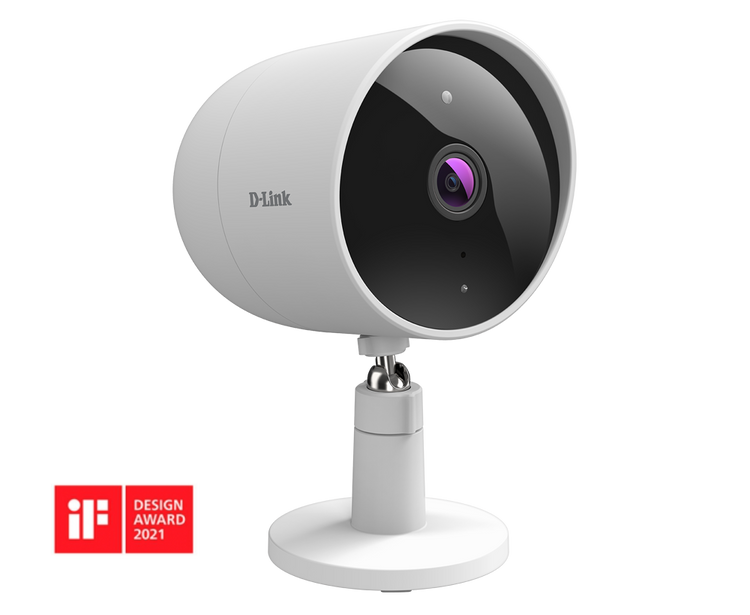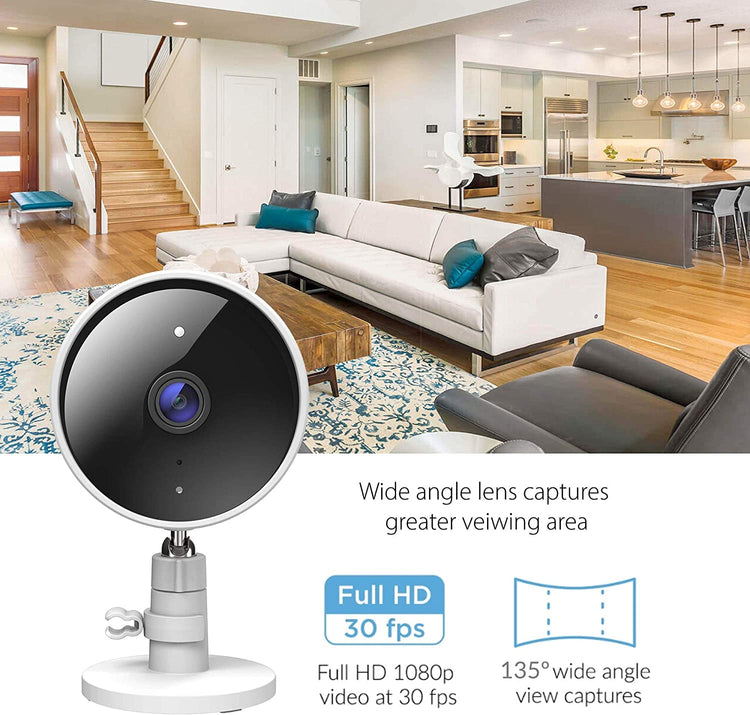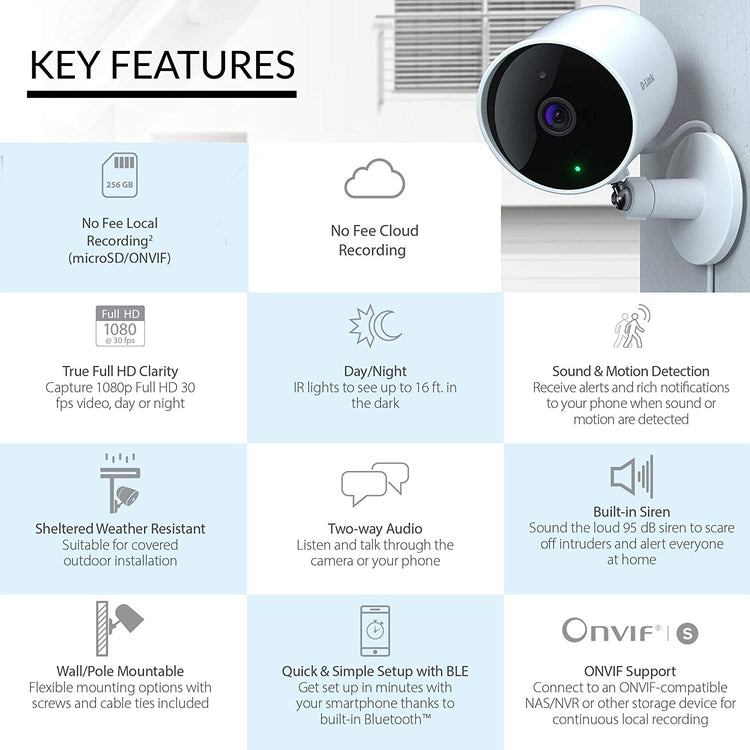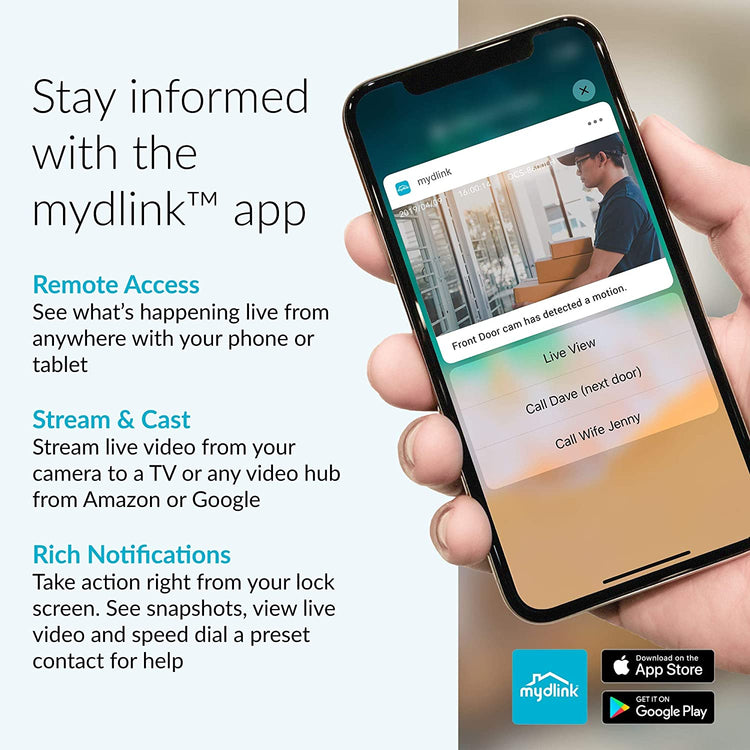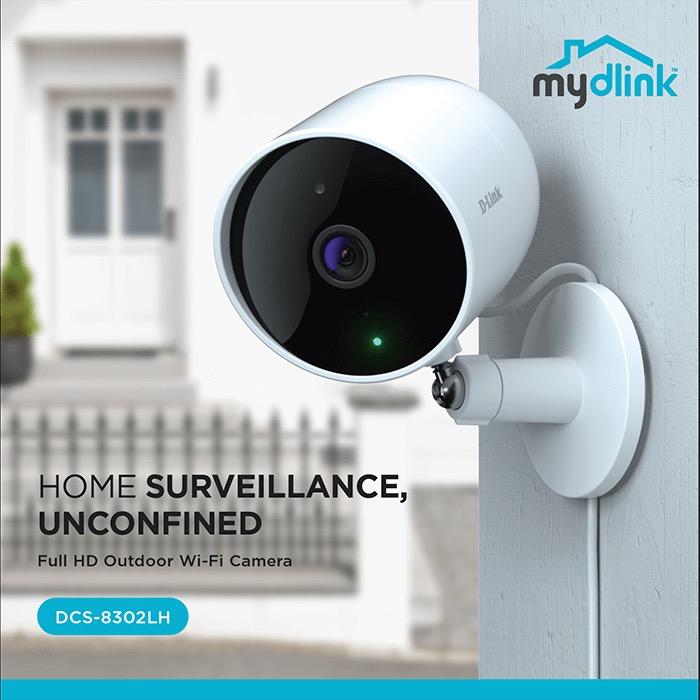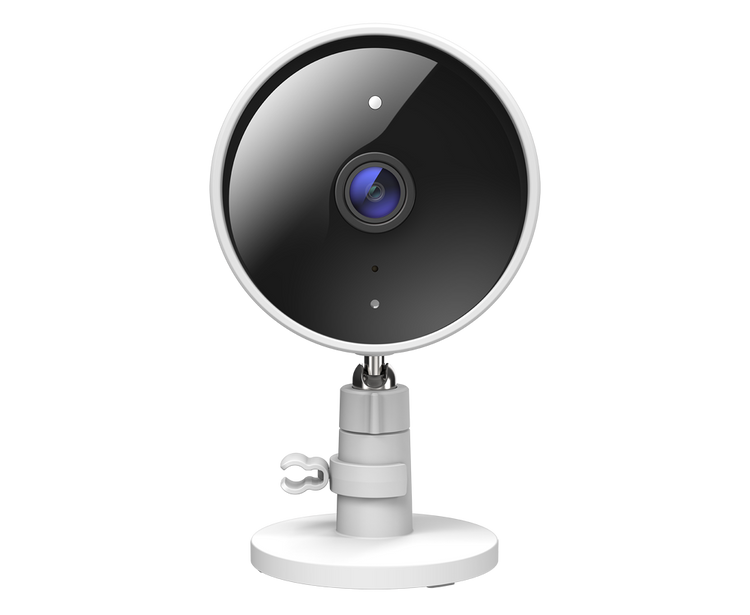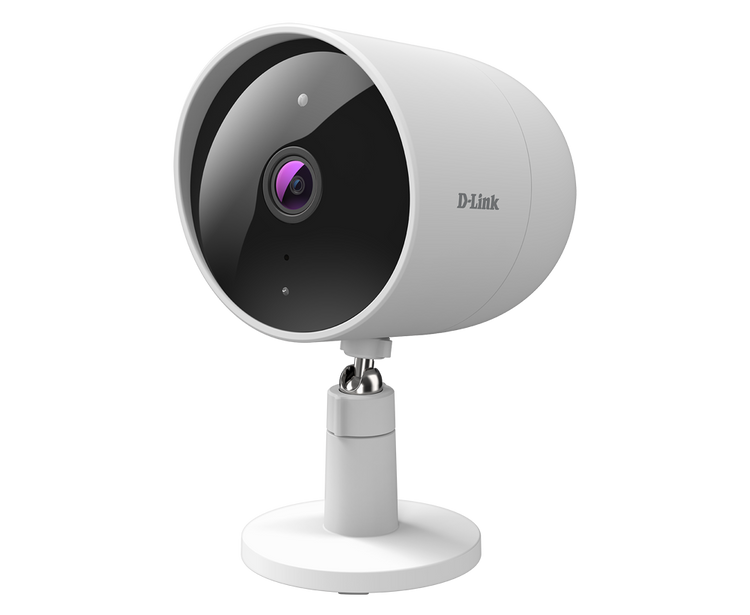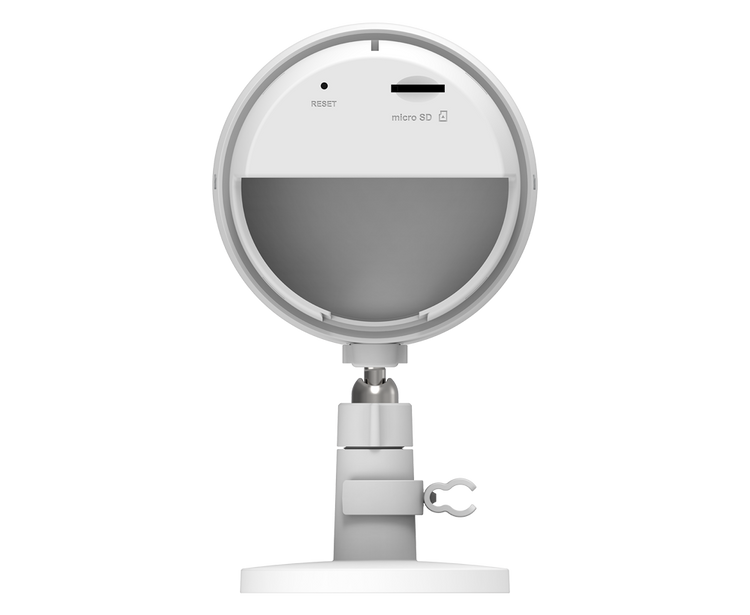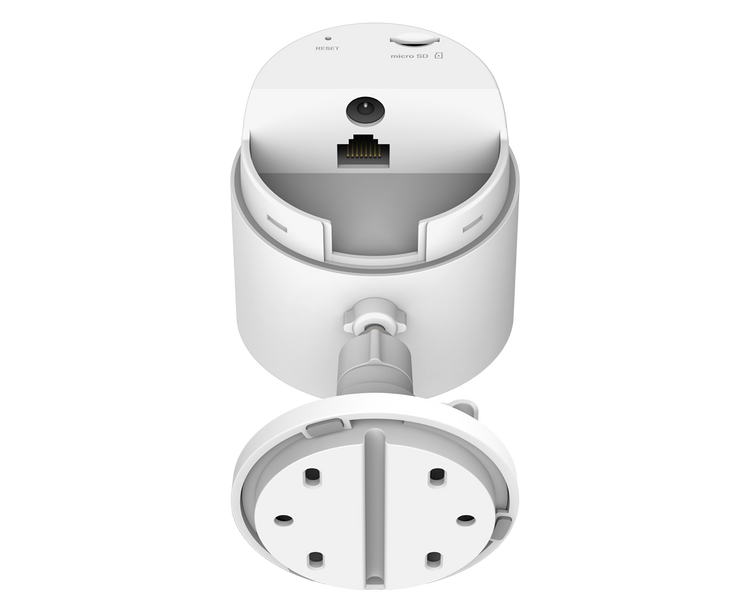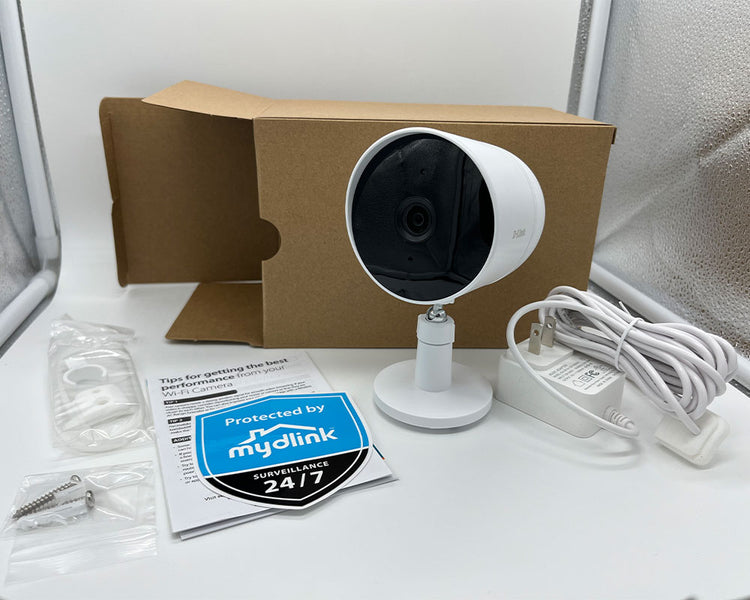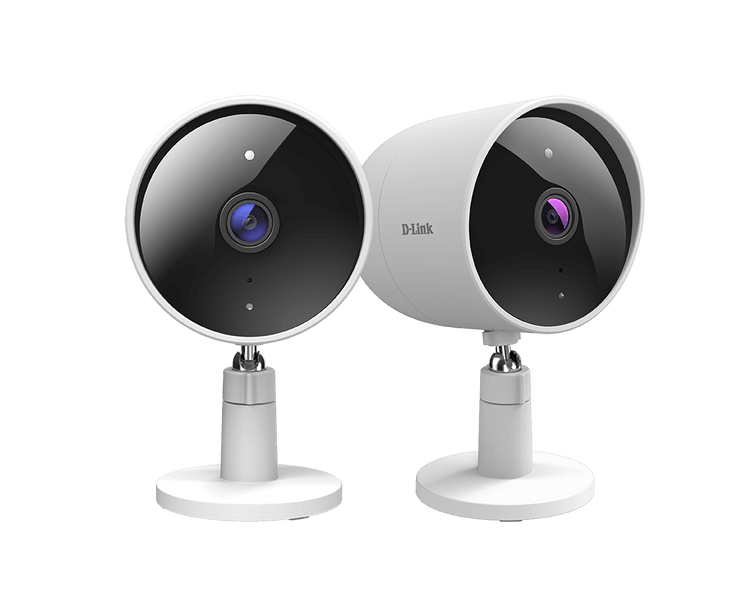 D-Link Full HD Indoor/Outdoor WiFi Camera 1-PK/2-PK Brown Box - (DCS-8302LH-PP)
Meet the DCS-8302LH, Full HD Outdoor Wi-Fi Camera, that lets you keep a closer eye on what's happening at home. Its weather resistance lets you place it in areas outside the home, while its stylish design blends well if placed inside the home, too.
Clearer, Smoother Video, Even in the Dark of Night 
The DCS-8302LH shoots vivid Full HD 1080p resolution at a smooth 30 fps (frames per second), while its 135-degree wide-angle FOV (field-of-view) captures even more of your home in crystal clear detail. With its built-in IR night vision, you can always see what's happening - even in total darkness. 
Extreme Reliability with Ethernet Connectivity
Wi-Fi dead zones are no match for the Full HD Pan & Tilt Pro Wi-Fi Camera's built-in Ethernet port for optional wired connectivity. You can rest assured that no matter what, your camera will receive the fast and reliable internet connection it deserves. Ethernet connectivity ensures lower latency and less interference for an all-round faster, more secure video recording experience.
Extreme Weather Endurance
With an operating tolerance of -25 - 45°C (-4 - 113°F) you can check up on what's happening in your outdoor area during the harshest winter temperatures and the most blistering summer heat waves. No longer will you need to worry if your camera's frozen over or been damaged by the heat.
Built-In Siren
Built-in 95 dB speaker siren wards off potential intruders and also sends a notification if something is amiss.
Professional Monitoring with Noonlight
Take Peace-of-Mind to the next level with available Noonlight Professional Video Monitoring (sold separately in App). Choose from 2 affordable options.
Advanced Self MonitoringWith Noonlight Advanced Self Monitoring, you can monitor your own video feeds and request help from anywhere with a tap of the app. Plus contextual information is sent to first responders helping you get the highest priority response.
Professional Video Monitoring  Your video event clips are monitored by professionals, 24/7. If help is needed, dispatchers will send video footage and vital information to first responders so you get the highest priority response.

All Your Footage Saved to the Cloud
Worried that you'll lose all your camera footage?
Don't sweat it! mydlink cameras let you record snapshots and video clips to the cloud for anytime access. Play back recordings from the cloud or download footage to your mobile device from anywhere, anytime through the Internet.
ONVIF Compliant for the Prosumer in You
Support for ONVIF Profile S lets you easily record video streams to your ONVIF compliant NVR, VMS or NAS system for centralized viewing or continuous, 24/7 recording. Not only that, but you can also use an ONVIF compliant device to control your camera's setting without using the mydlink app3.
Works with the Google Assistant and Alexa
The camera plays nice with Alexa and the Google Assistant. Use voice controls to stream live video from your camera to Amazon Fire TV, Echo Show, Echo Spot or Google Chromecast.

FINALLY. A way to monitor everything you care about (without lifting a finger).



D-Link Full HD Indoor/Outdoor WiFi Camera 1-PK/2-PK Brown Box - (DCS-8302LH-PP)