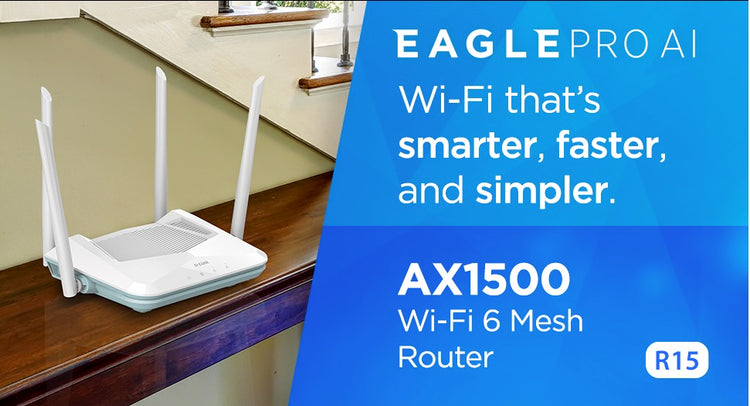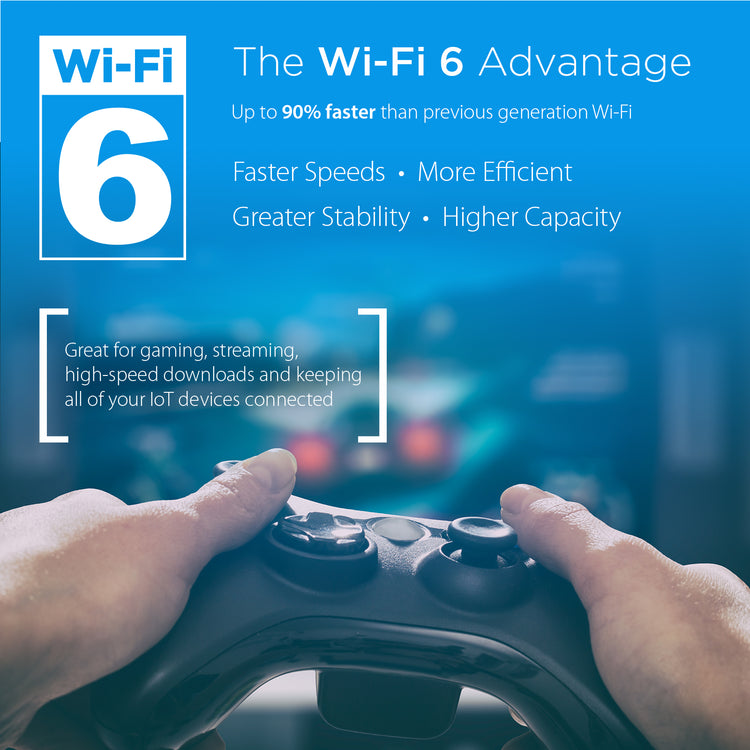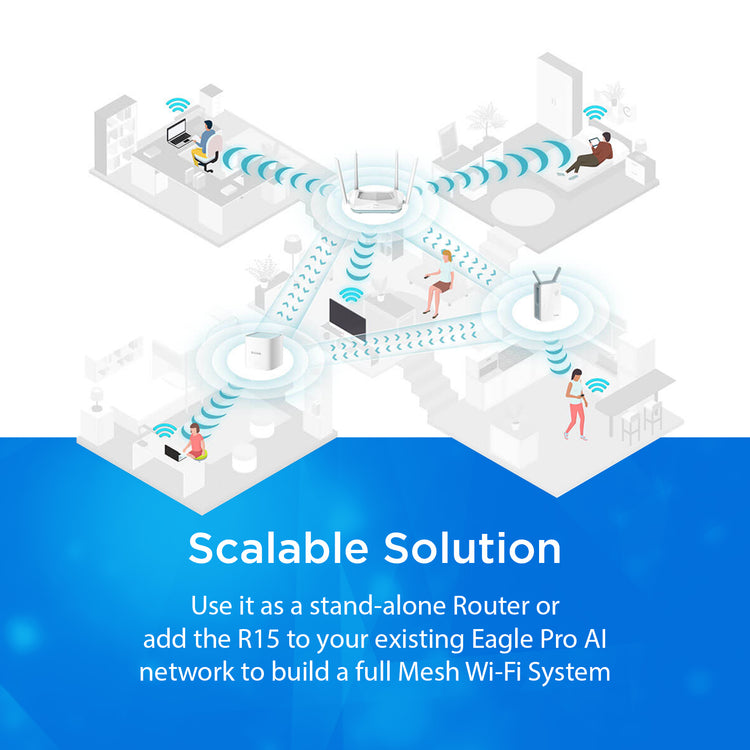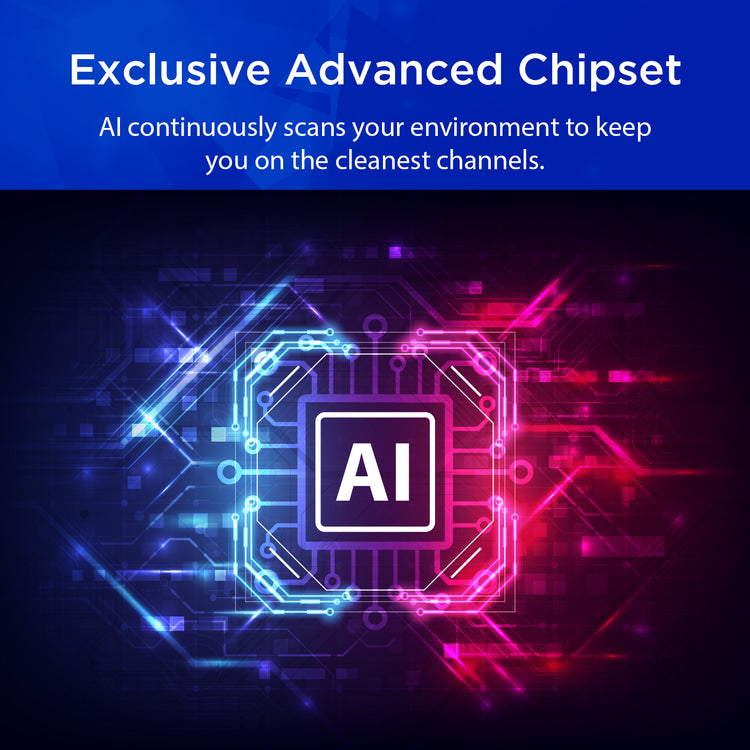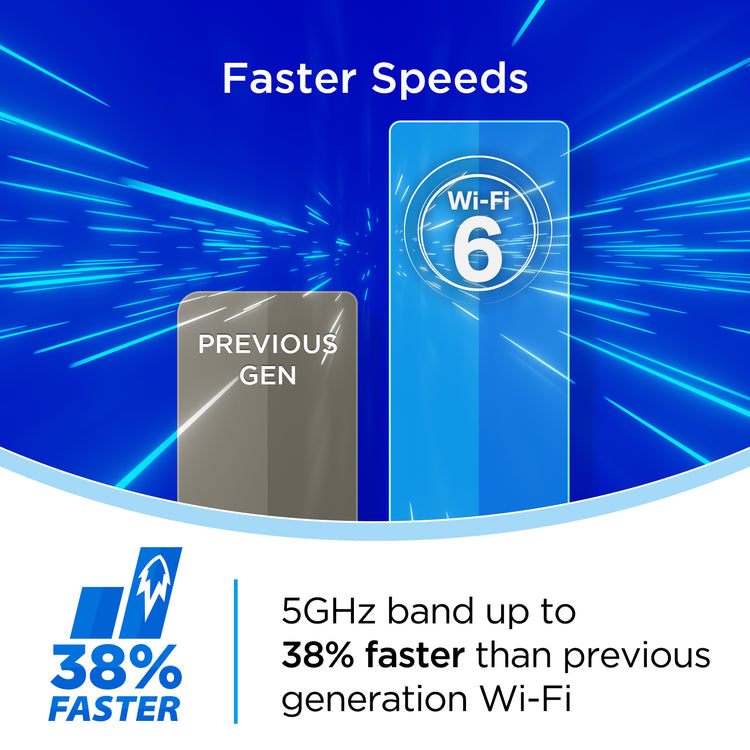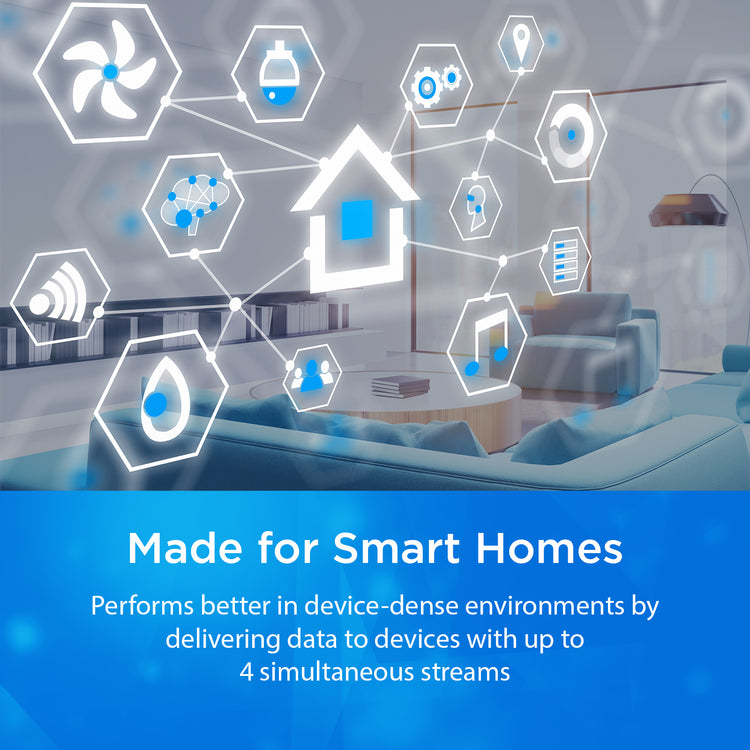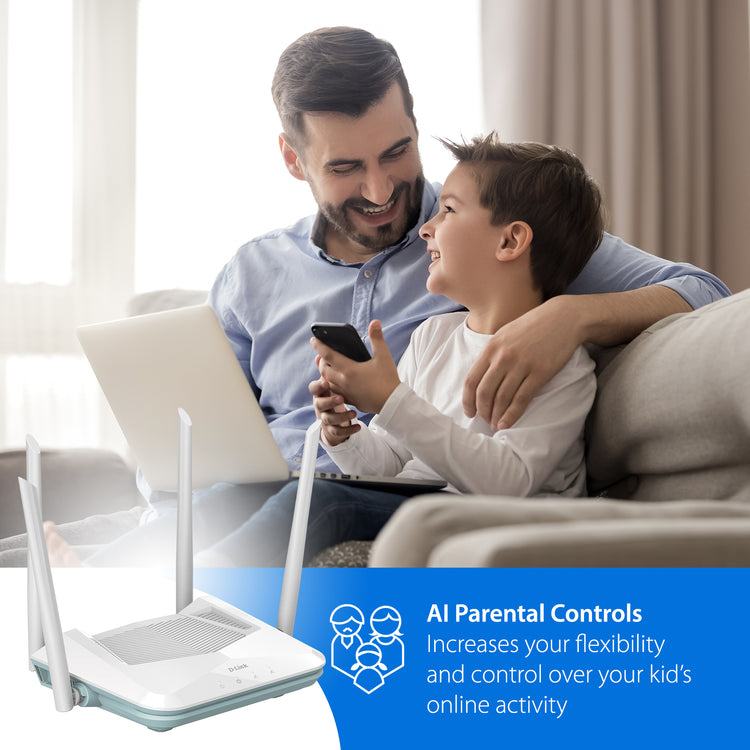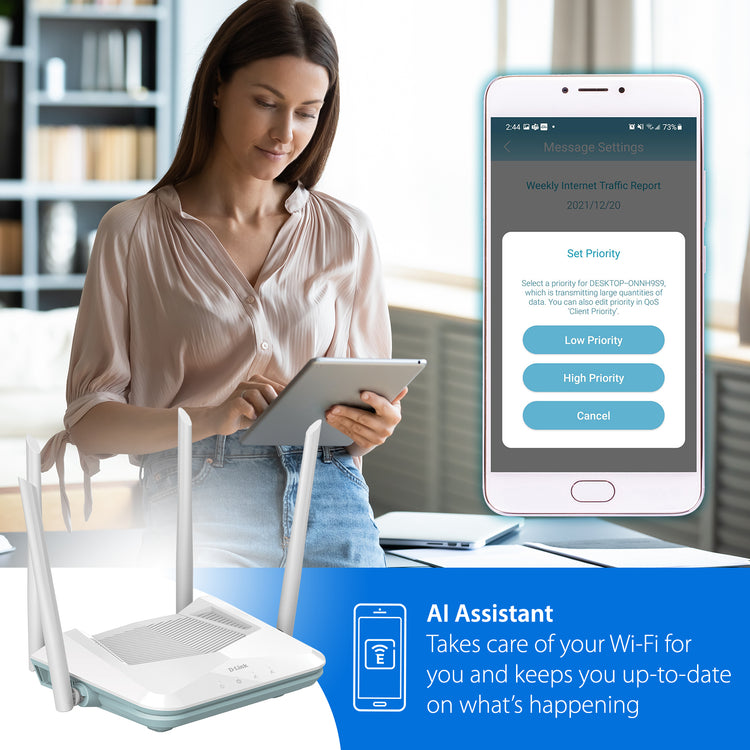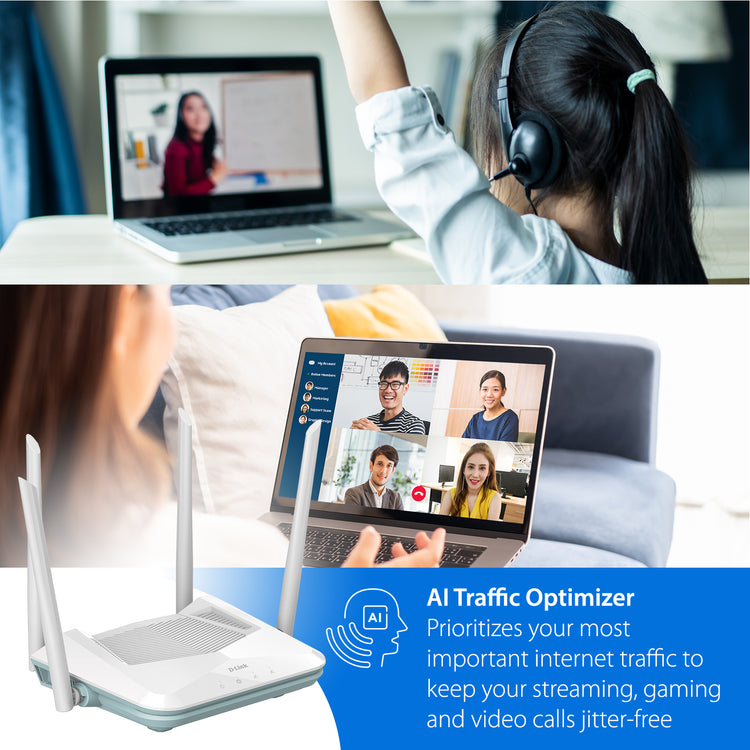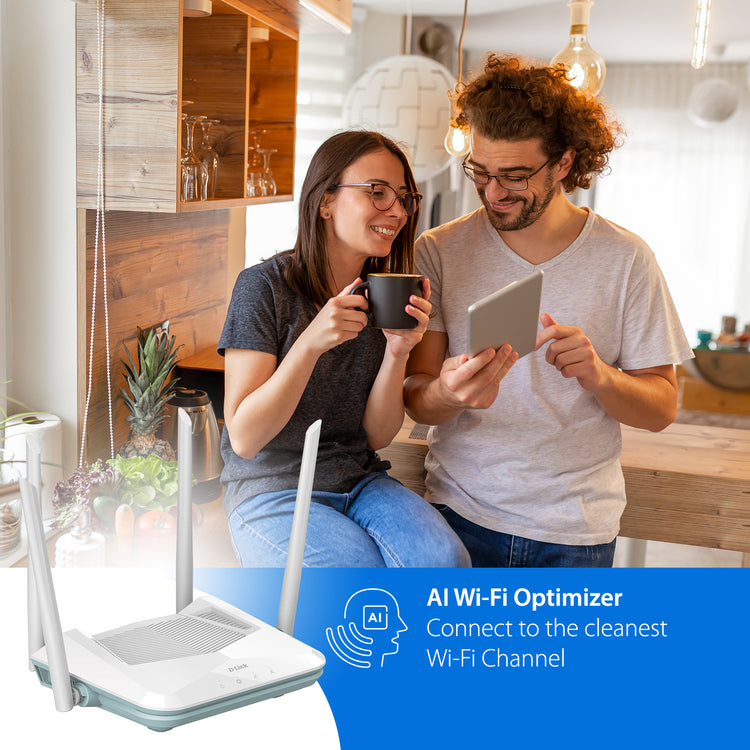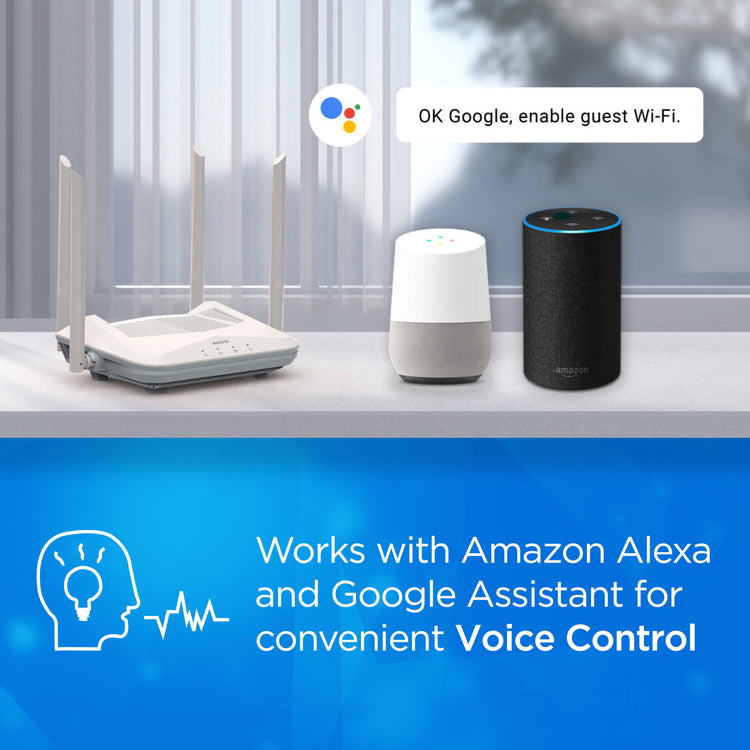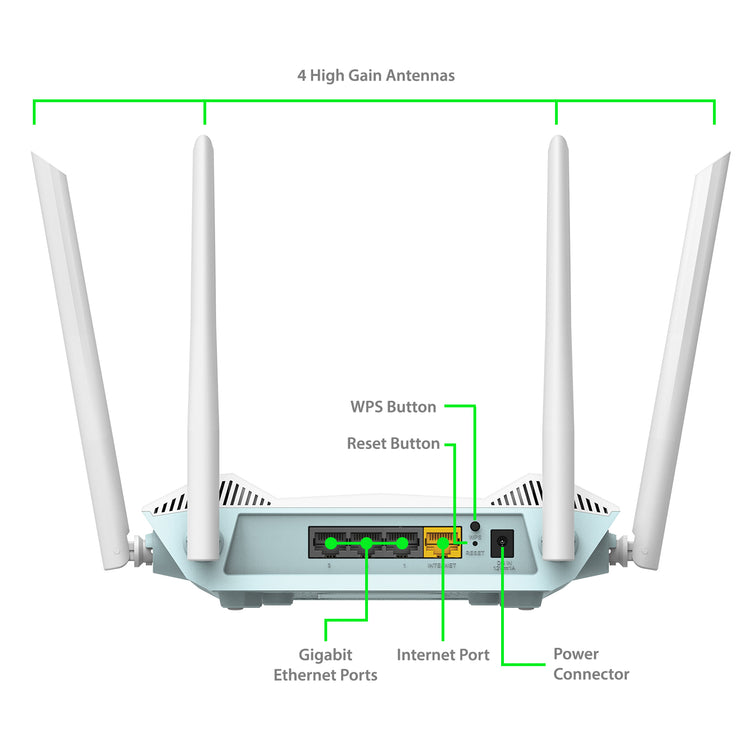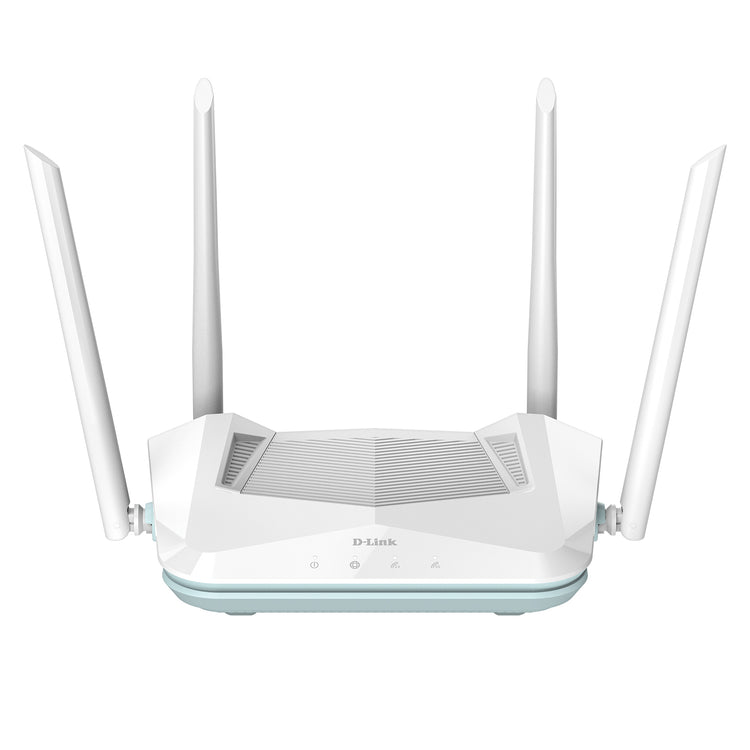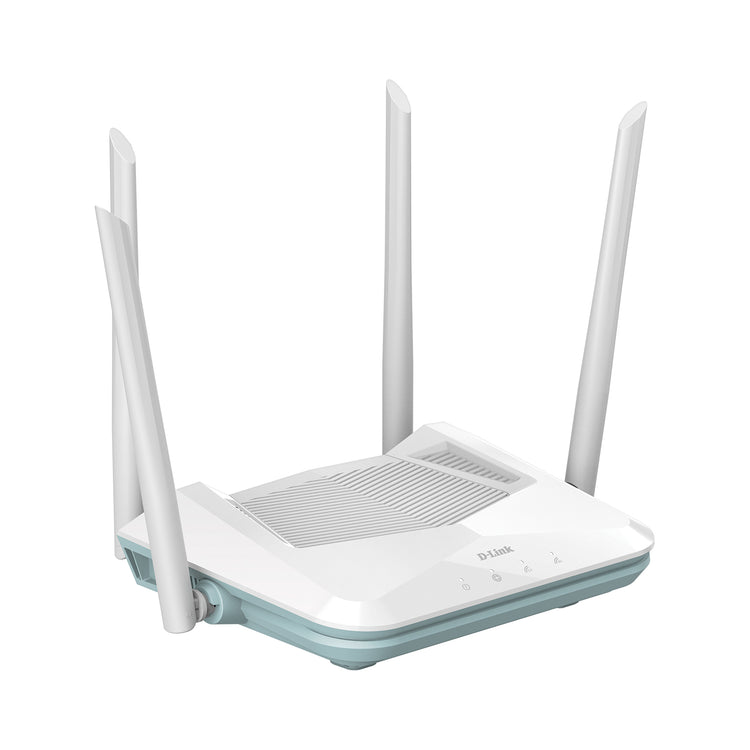 D-Link EAGLE PRO AI WiFi6 AX1500 Gigabit Smart Mesh Router - (R15)
Introducing the D-Link AX1500 EAGLE PRO AI Dual Band WiFi 6 Router (R15) 
Future Proof Your Wi-Fi with Wi-Fi 6
The R15 AX1500 Wi-Fi 6 router avoids interference to deliver fast wireless speeds, improved coverage, and reliable connections in and around your home. Powered by AX1500 Wi-Fi 6 and equipped with 4 external high-gain antennas, MU-MINO, and beamforming technology, you can expect fast WiFi 6 speeds, great Wi-Fi coverage, and the power to handle more connected devices. It's the perfect answer to the growing number of connected devices in your home.
Working behind the scenes to keep your Wi-Fi optimized
The R15 is part of the EAGLE PRO AI Series, which brings AI-enhanced capabilities to optimize your Wi-Fi, and the AI Assistant to intelligently monitor network usage to give simple, actionable recommendations to keep your network at peak performance for everyone in the family. Get the EAGLE PRO AI Series in your home and experience the power and convenience of AI powered Wi-Fi.
AI Wi-Fi Optimizer - A dedicated antenna scans your environment to keep you on the cleanest channel.
AI Mesh Optimizer - Mesh nodes collaborate with each other to optimize network traffic.
AI Traffic Optimizer - Keeps your activities uninterrupted, whether you're gaming, voice calling, video streaming, or downloading
One Seamless Mesh Network
Each EAGLE PRO AI Mesh Wi-Fi Access Point works together to create one network, seamlessly connecting you to the strongest signal as you move from room to room, eliminating the need to disconnect and reconnect to different Wi-Fi networks in your home. Customize your placement to get the best performance for your environment using the built-in Wi-Fi signal strength indicators.

D-Link EAGLE PRO AI WiFi6 AX1500 Gigabit Smart Mesh Router - (R15)