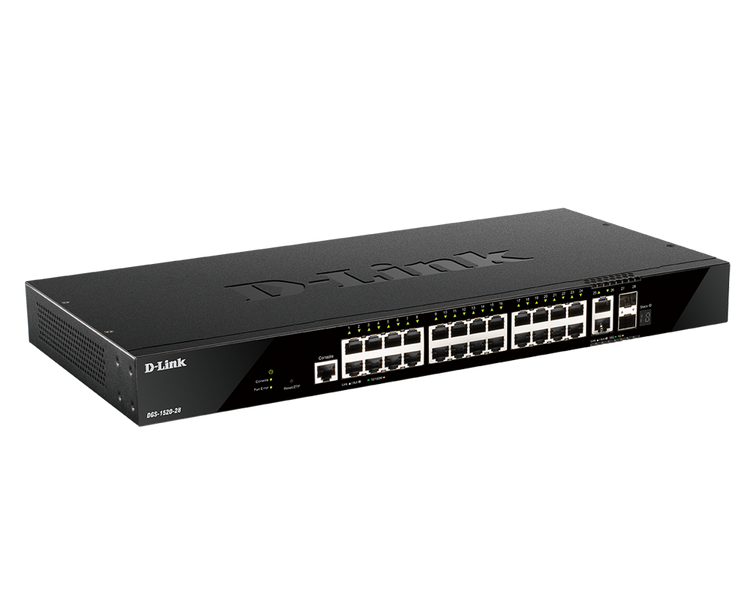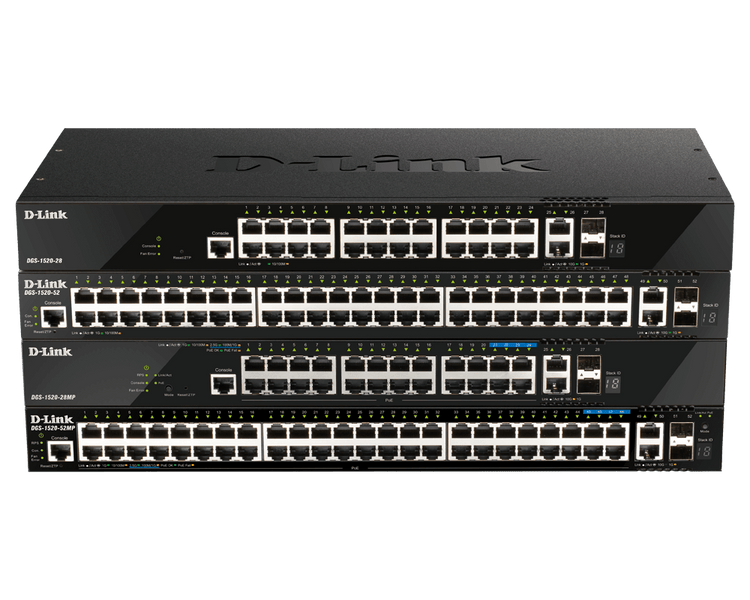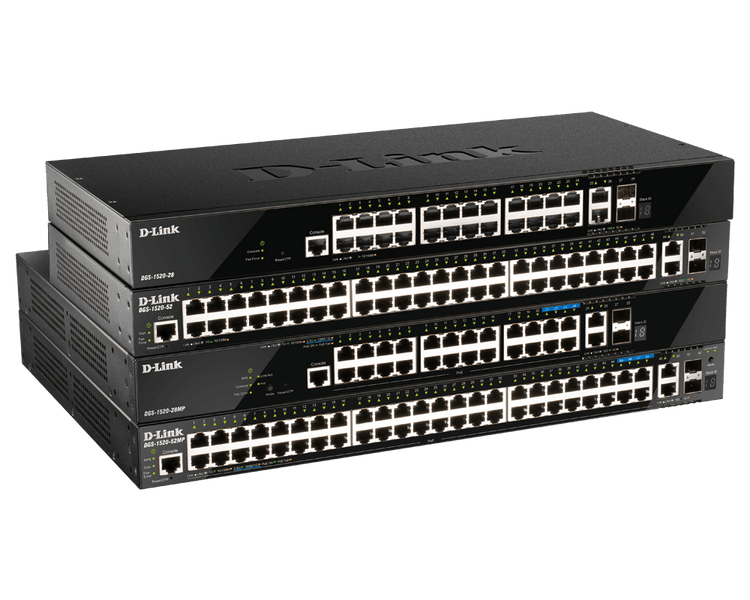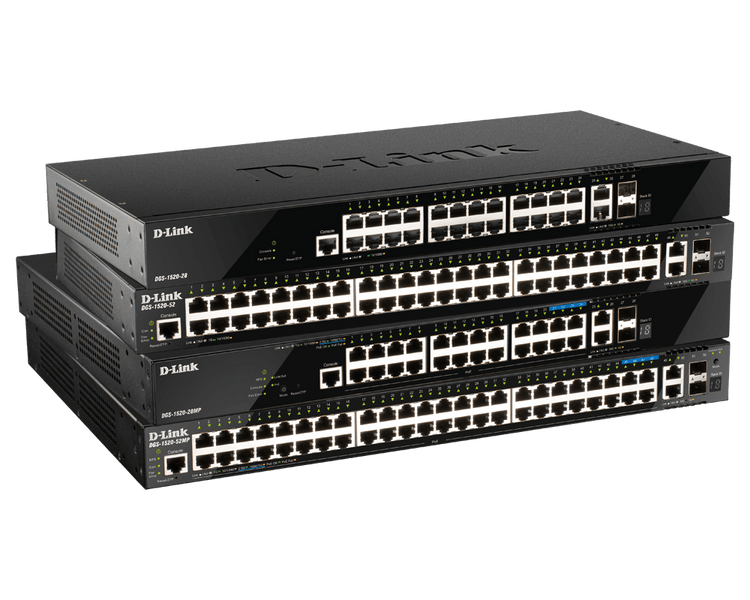 D-Link 28-Port Layer 3 Stackable Smart Managed Switch - (DGS-1520-28)
Unleash your Wi-Fi 6 capabilities with PoE & Multi-Gigabit ports and effortlessly aggregate your Gigabit network with 10 GB uplink or stacking.
24 x 10/100/1000 Base-T Ports

2 x 10G Base-T Ports


2 x 10G SFP+ Ports

Switching capacity of 128 Gbps

Effortless deployment with Zero Touch Provisioning

Multi-site management via Web GUI  

Perfect for SMB access & aggregation layers  

Quickly add 10 GB Ethernet upgrade to infrastructure 


Power over Ethernet and fiber options with various port combinations
High Availability
The DGS-1520 Series brings reliable, yet affordable, Gigabit connectivity with four 10-Gigabit ports (two 10G Base-T and two 10G SFP+) for high-speed uplink or stacking. Boost your network performance, simplify your network infrastructure, improve bandwidth and reduce cabling complexity.
Multi-Gigabit ports on the DGS-1520 Series switch (PoE models only) support 100 MB / 1 GB / 2.5 GB speeds to maximize various device capabilities, such as Wi-Fi 6 (802.11ax) access points, which can often exceed single Gigabit speeds.
Powerful Stacking Capability
Stack up to eight DGS-1520 switches with a total of 80 GB stacking bandwidth using hybrid mode (copper and/or fiber), increasing flexibility, scalability, and cost effectiveness for SMBs.
For more information on our business-class solution, reseller pricing, distribution availability, and partner program please reach out to our commercial sales team at 888-354-6574 or solutions@us.dlink.com
D-Link 28-Port Layer 3 Stackable Smart Managed Switch - (DGS-1520-28)