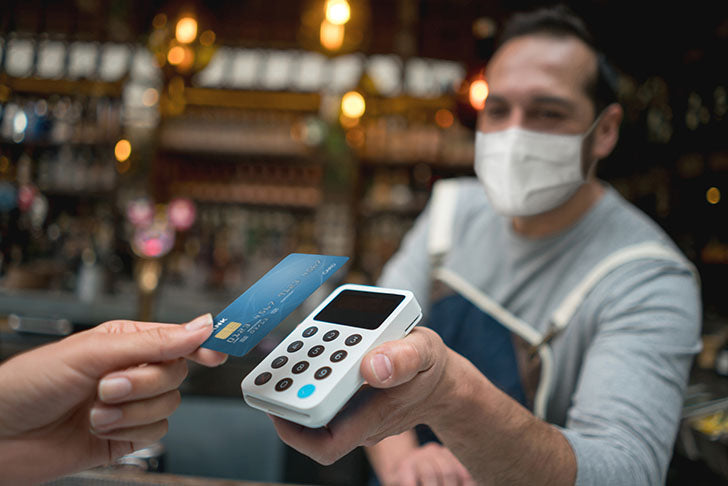 Here are just a few ways we've seen tech to come to the rescue.
1. Surveillance cameras help save valuable PPE
It's no secret that there is a shortage of personal protection equipment. This has put hospitals in a bind — they're desperate to conserve their PPE supplies while still ensuring the safety of patients and healthcare workers. To help, hospitals have turned to surveillance cameras.
By using telemedicine carts equipped with cameras and other telemedicine equipment, nurses and doctors can check on patients without needing to enter the room – saving precious PPE supplies while also helping to reduce the overall exposure of healthcare workers to patients with COVID-19.
Providence Regional Medical Center in Everett, Washington, has found surveillance cameras to work quite well. "We had people outside the room talking to the patient, evaluating them with the (electronic stethoscope) and keeping those communication lines open," said Dr. Todd Czartoski, chief medical technology officer at Providence, in an article in Modern Healthcare. He noted that thanks to the cameras, "the hospitalists, infectious disease doctor, and other specialists didn't have to gown up and go in and out of the room multiple times a day."
As far as what types of surveillance cameras will work best for this scenario, here are the three recommended features:
Power over Ethernet (PoE) makes installation simpler, safer, and less expensive.
Live view and playback management allow doctors to check on patients in real time.
High-definition cameras ensure that doctors can accurately see and assess a patient's condition.
2. LAN switches rescue banks coping with surging traffic
With approximately 200,000 employees worldwide, Citibank was worried about a large uptick in traffic from having all its employees logged in at once. According to Reuters, Citigroup has tried to stagger workers logging in by asking all its non-essential employees in North America to log in later in the day. Reuters also reported that Wells Fargo had encouraged odd start times to video conference calls, such as 2:20 pm, to help relieve congestion on its teleconferencing system.
One way to solve the surging traffic conundrum banks and other businesses are dealing with is to use VLAN switches. Effective switching is essential to handling an increase in network traffic from bandwidth-intensive applications and more devices.
By using the routing capabilities in the VLAN, you can offload routing from the router, which allows the router to manage firewall functions and WAN connectivity better and improves overall network performance. Additionally, Link Aggregation Control Protocol (LACP) on VLAN switches can help by increasing available bandwidth by trunking ports. It's like adding four traffic lanes to a one-lane highway, making it easier for more users to be on the network without impacting speed. Gigabit switches on LAN ports and uplinks are also useful in reducing latency and congestion, while switch stacking can help increase throughput.
3. Surveillance cameras help retailers promote safe shopping
As an essential service, grocery stores are one of the few places that are still seeing high amounts of in-person traffic. As a result, they need a way to keep customer traffic moving at safe distances through the store.
In addition to stores limiting the number of customers allowed in at one time, creating one-way aisles, and marking six feet of distance between customers at the check out lines, some stores are turning to surveillance cameras for help. High-definition cameras equipped with a 360-degree view and live view capabilities strategically placed throughout can provide critical command, control, and security to store personnel and allow them to more safely and promptly address any safety issues.
For instance, surveillance cameras can provide a live view of the store at all times, helping employees monitor traffic flow and alert customers when they are getting too close to another customer. They can also alert staff to a backlog at a cashier register or a delivery at the back door.
4. WiFi technology connects students with no internet access
School districts are getting creative with how to deliver WiFi access.
According to the most recent Education Department data, 14% of children ages 6-17 – about 7 million in total – are without home internet. With some districts moving K-12 education online, there is a tremendous risk that these kids will be left behind.
To allow students to connect while schools are closed, school districts are getting creative with how to deliver WiFi access. One way is by using WiFi range extenders. In Charleston County School District, for example, they are extending WiFi output signals inside schools using powerful antennas. This allows those living nearby to be able to use the WiFi from their homes. Students can also drive or bike to the school parking lots and use the WiFi there in a socially distanced manner. Local businesses who want to help can do something similar – providing free WiFi access with a range extender to allow access to students who may live nearby.
5. Temperature check kiosks helping combat COVID-19
Temperature screening kiosks are popping up in business and public environments, such as schools and airports, to help identify individuals whose temperature is outside of the normal temperature threshold. These kiosks are equipped with touchless technology that can accurately read a passing individual's temperature in just a few seconds or less.
Core hardware used in these kiosks include cameras, a device screen, and facial and temperature recognition technology. The kiosks are WiFi-enabled and connect to binocular or surveillance cameras that can be placed strategically at the entrance of a business or location. With the right camera or coupled with LED and IR lights, temperature scanners can typically detect temperature and faces even in poor lighting conditions.
6. Touchless payments are the new norm
With the necessity to try and distance from one another and avoid high-touch surfaces, many retailers, restaurants, and grocery and convenience stores are making changes to what types of payments they accept. Cash is no longer accepted at many businesses, and there's been an influx of touchless POS systems to keep employees and customers safe.
Many touchless POS systems rely on mobile devices for payment transactions. The most common touch-free payment option is "tap-to-pay" with a smartphone or a contactless credit card. SMS payments, or pay by text, is another option that is cropping up. Mobile payment systems such as tap-to-pay rely on near-field communication (NFC) technology, which is an established standard of wireless communication that uses short-range radio signals. The technology is free to use, but the merchant needs an NFC reader to support these types of transactions.
Other workarounds merchants are using to create a touchless POS system include tactics such as disabling the signature field or asking whether a customer wants a receipt to avoid customers having to touch the POS system during the transaction.
7. WiFi routers that can support more people working and schooling from home
With parents, students, and roommates all home, and all working remotely, WiFi networks are under strain, and frustration levels are high for everyone when the network becomes slow or unreliable. Fortunately, consumers can find an easy and relatively low-cost fix – replacing an old WiFi router with a newer one.
Today's modern dual-band routers let you create dedicated networks, allowing you to place the most critical devices on the 5GHz network, which is faster and has less interference than the 2.4GHz network. Also, look for a WiFi router equipped with MU-MIMO technology, which allows multiple devices to receive a high bandwidth signal at the same time, alleviating congestion and slow speeds.
—
A little ingenuity can go a long way when it comes to solving complex business problems. Know some creative ways businesses in your area are using networking technology to adapt to new challenges? We'd love to hear about them!