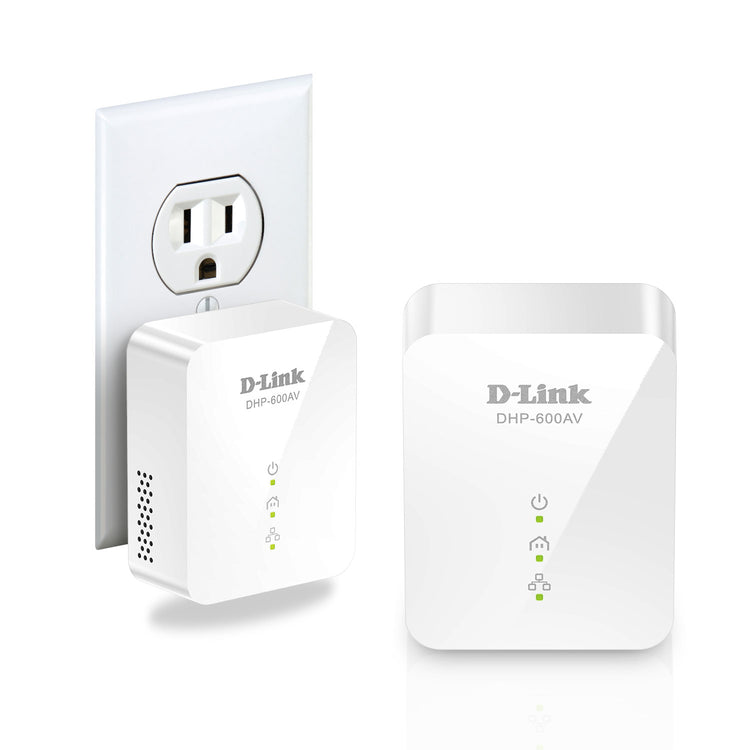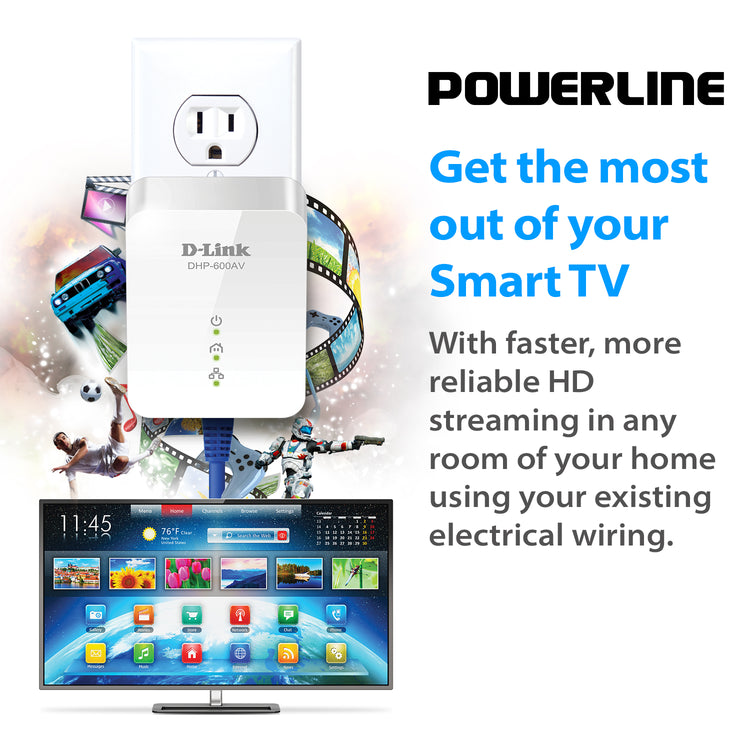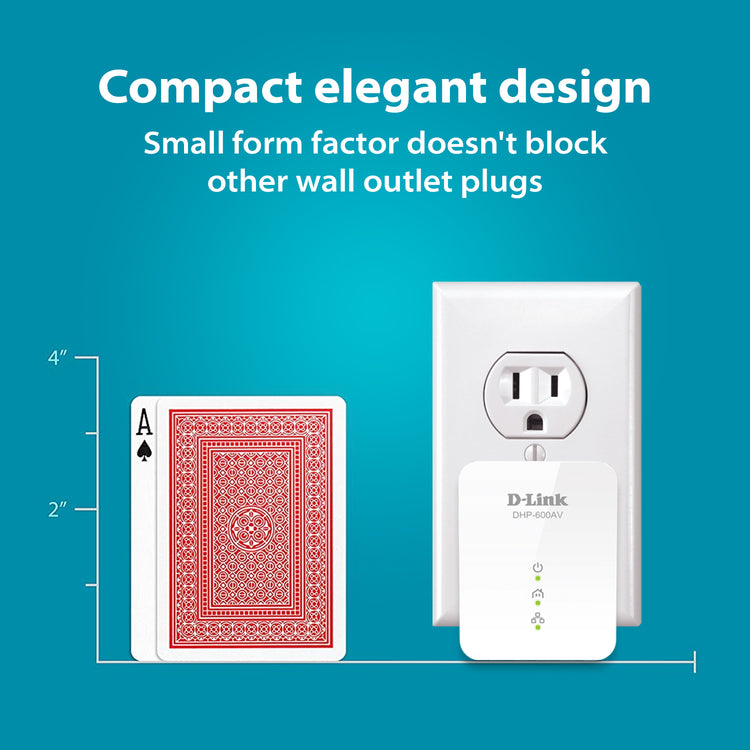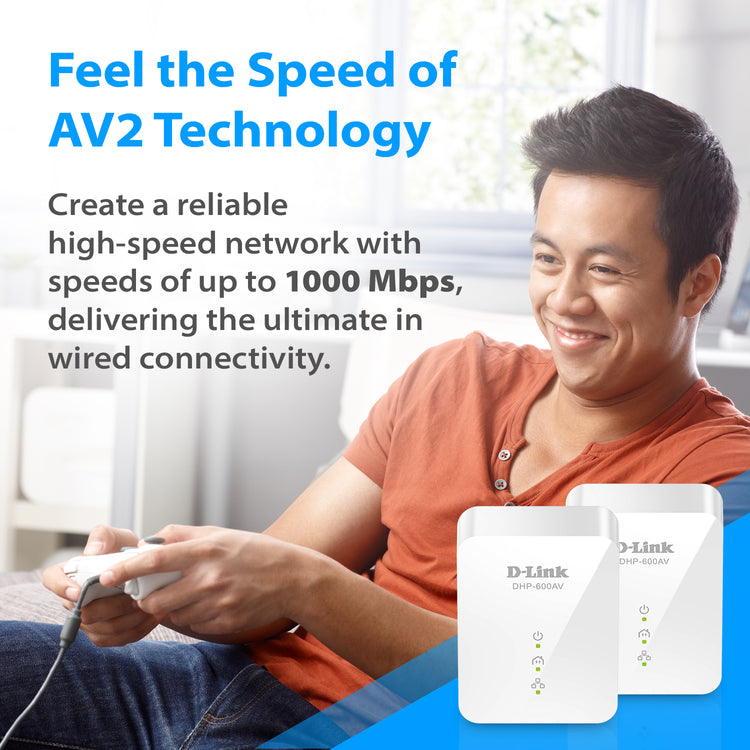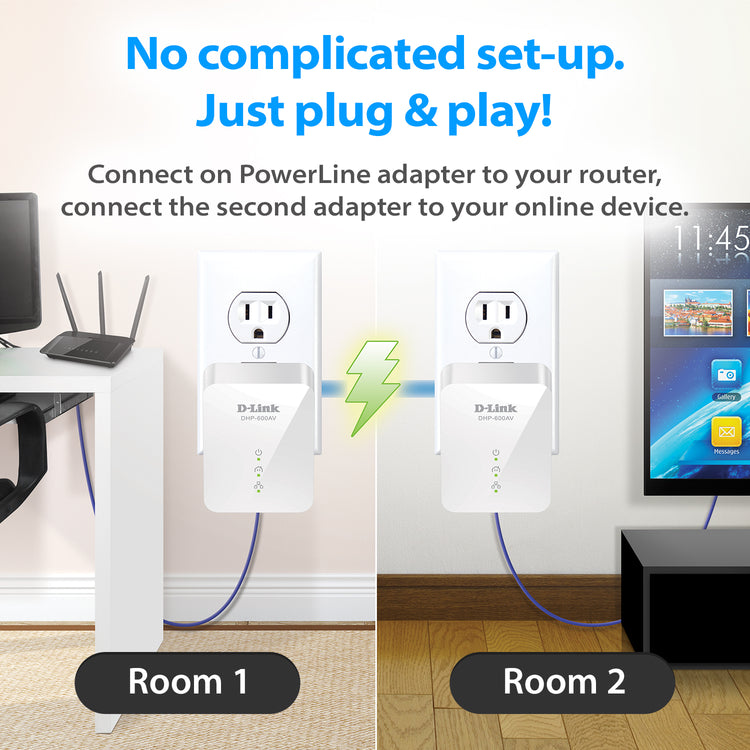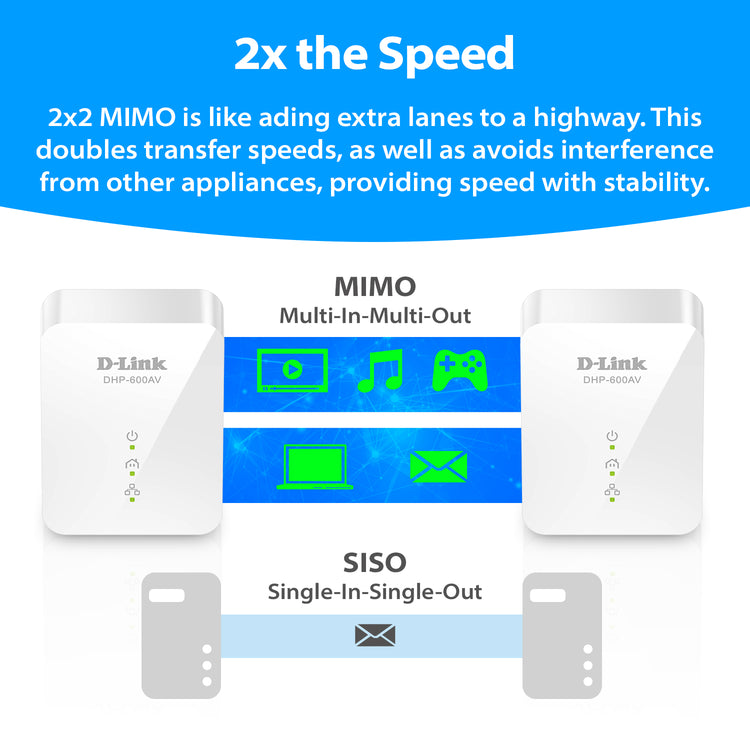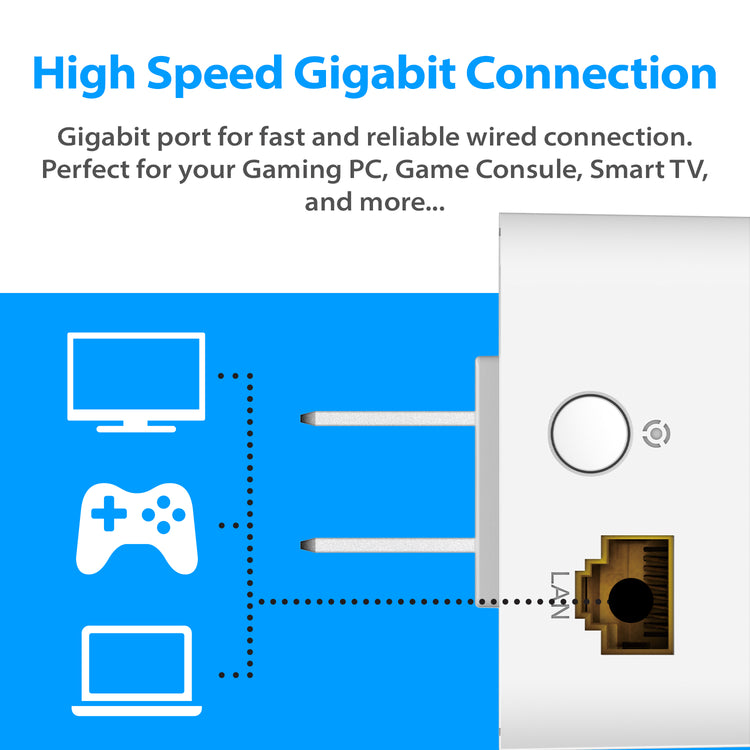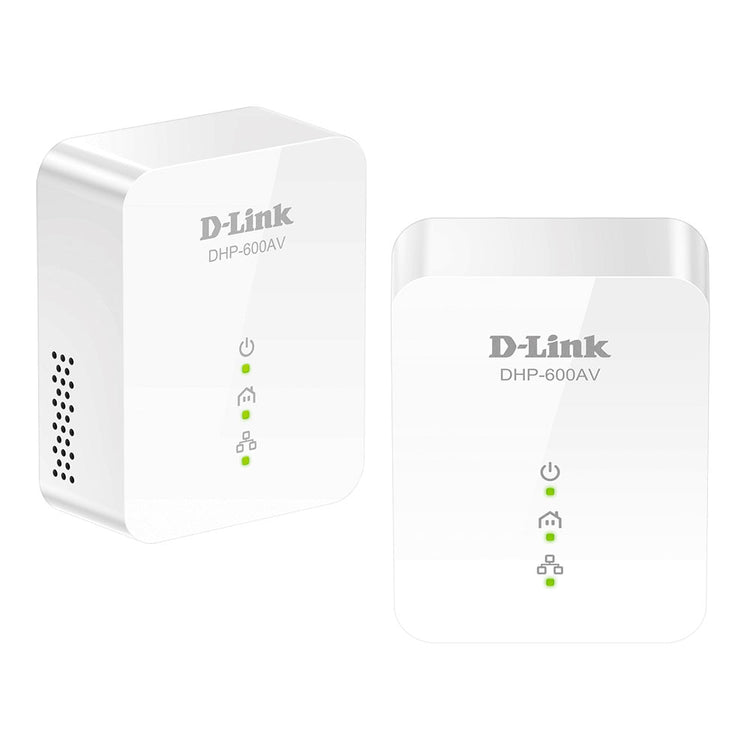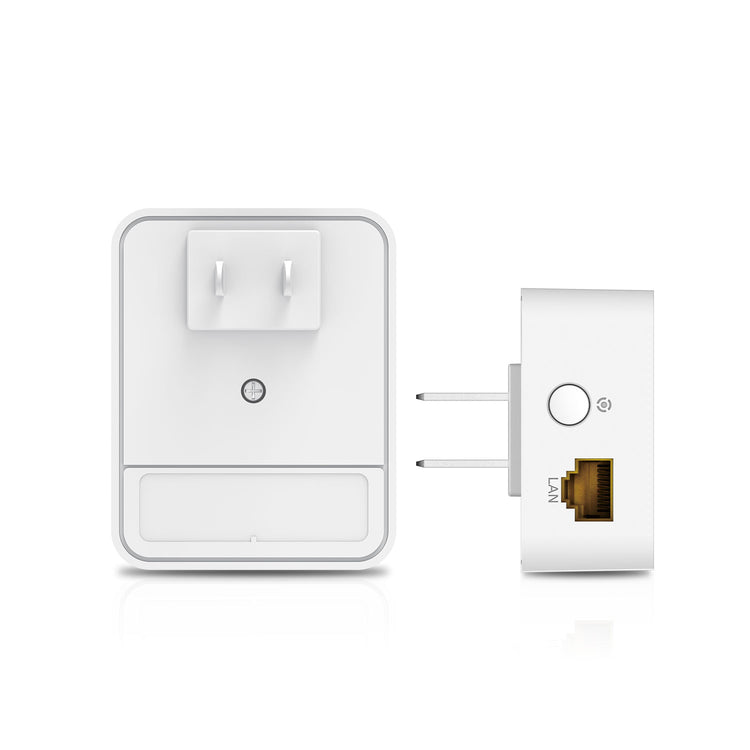 PowerLine AV2 1000 Gigabit Starter Kit - DHP-601AV
Expand your Wired Network-Easily add Ethernet devices like computers, gaming consoles, and media players to your network without additional cables

PowerLine AV2 Technology-Speeds of up to 1000Mbps-Ideal for multiplayer gaming, HD video streaming, and large file transfers. PLC QoS. Power: Input: 100 to 240 V AC, 50/60 Hz

Scalable to your Needs-Easily expand your network with additional PowerLine adapters

Compact Design-Small form factor doesn't block other wall outlet plugs

Plug and Play Installation-Quickly setup your PowerLine adapters with the push of a button

Data Rate: Ethernet: 10/100/1000 Mbps (auto negotiation) • Powerline: Up to 1000 Mbps (PHY rate)
Everything You Need to Extend Your Network
D-Link's DHP-601AV PowerLine AV2 1000 Gigabit Starter Kit makes it easy to use your home's electrical wiring to create a high-speed network at speeds of up to 1000Mbps. The kit includes two DHP-600AV PowerLine AV2 1000 Gigabit Adapters – simply plug one adapter into a power socket and connect your existing router and then plug the other adapter in to any other outlet on the same electrical circuit.
Why You Want It


Feel the Speed of AV2 Technology
The PowerLine AV2 standard uses your home's existing electrical wiring to create a reliable high-speed network with speeds of up to 1000 Mbps, delivering the ultimate in wired connectivity. Connect computers, gaming consoles, media players and more and enjoy blazing fast network speeds without the need to run additional Ethernet cables.
How Does it Work?
PowerLine gives you the flexibility to create the network you need in the space you have, by using your electric wiring to connect computers and other devices.

1. Plug in to your home's existing power sockets

2. Connect your router and a wired device

3. Enjoy speeds of up to 1000 Mbps
 Easy Setup
Hassle-free plug and play installation means all you need to do to create a network is plug the included PowerLine adapters in to your home's power outlets. Implementing 128-bit AES data encryption is as easy as pushing the Simple Connect button on each adapter.
Power Saving Mode
The built-in power-saving feature automatically places the adapters in Sleep Mode if no data transmission or reception has occurred after a certain period of time, reducing power usage by up to 85%.

PowerLine AV2 1000 Gigabit Starter Kit - DHP-601AV