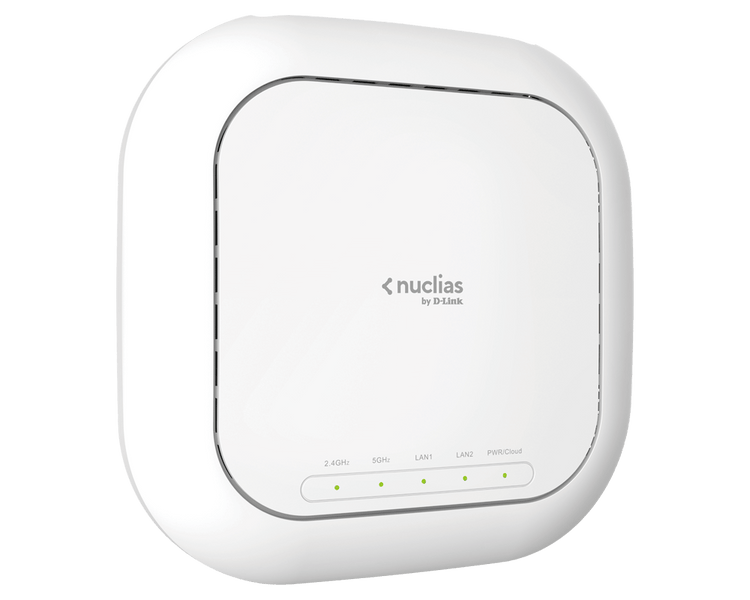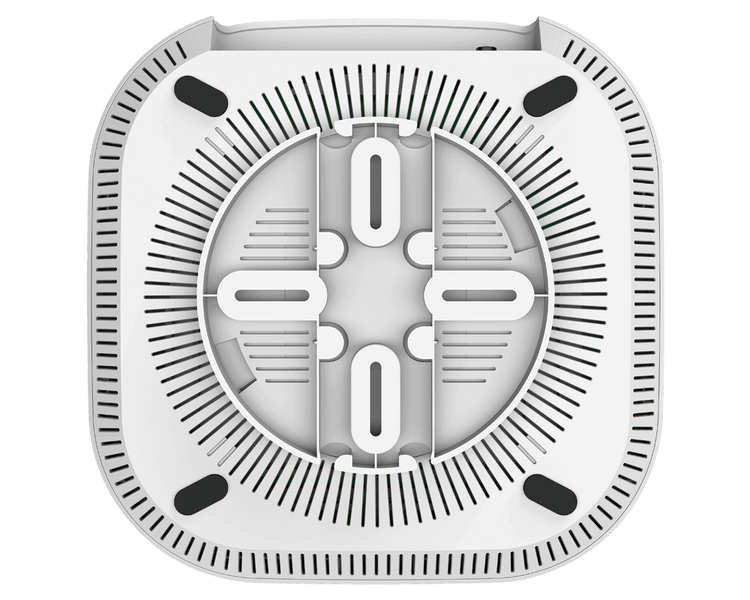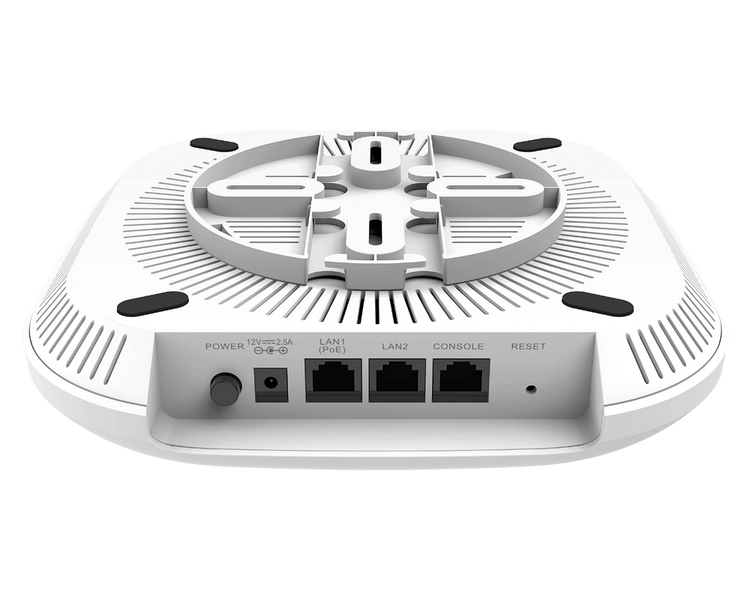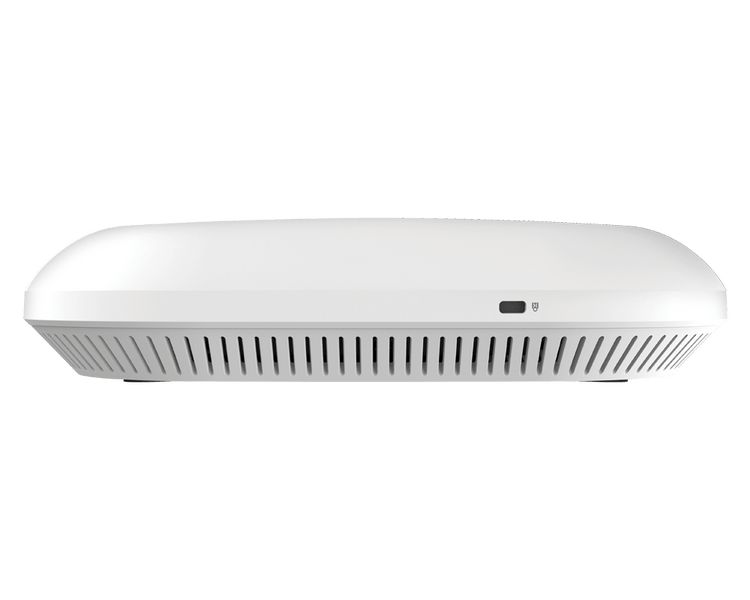 D-Link Nuclias Cloud-Managed AX3600 Access Point - (DBA-X2830P)
The Wi-Fi 6-ready DBA-X2830P access point is on hand to provide unbeatable speeds, greatly increased capacity and interference-free coverage throughout businesses.
Indoor - Wall/Ceiling
Centralized cloud-based management, with intuitive web and app-based interface 

Wi-Fi 6 ready: delivers greater network efficiency and lower latency, with nearly four times the capacity of previous Wi-Fi standards 

4 x 4 MU-MIMO slices through congestion, reducing wait time for all users  

Superior throughput with dual-band transfer speeds of up to 1147 Mbps in the 2.4 GHz band and 2402 Mbps in the 5 GHz band 

Coverage is shared more efficiently over more users with Airtime Fairness 

Band Steering intelligently manages users, pushing them onto the higher radio frequency when possible 

Two LAN ports capable of Link Aggregation offer 3.5 Gbps of backhaul up to the wired network, eliminating bottlenecks at the AP 

Support for Power over Ethernet 802.3at means less wires, for cleaner and easier deployment 

With Zero Touch Deployment, swift plug and play installation eliminates the need for on-site setup 


Supports WPA3™ — the latest Wi-Fi encryption standard for even more protection

Power Supply 12 V / 2.5 A / IEEE 802.3at PoE (Note: this product does not ship with a power supply. Optional

 

power adapter

 

is sold separately)
Harness the Power of Cloud Networking
This device is part of the Nuclias Cloud Solution. Businesses of any size and level of IT resources can reap all the benefits of Cloud Networking to boost productivity and enhance competitiveness.
Zero Touch Deployment
Hassle-Free Management
Unlimited Scalability
Features To Supercharge
Your Wi-Fi
The DBA-Series comes packed with features that boost throughput, handle more users more efficiently, and creates an overall simply better Wi-Fi experience.
Band Steering
The 5 GHz band is the fast lane of your Wi-Fi. Band Steering automatically drives capable devices such as smart phones or tablets onto the 5 GHz band, delivering them a better experience, especially in situations such as HD video streaming or VoIP.
MU-MIMO
This feature is the ultimate weapon in handling congestion by being able to support more simultaneous streams of data. Your Access Points can serve more people at the same time. That's less waiting time all round.
Load Balancing
Redress the balance with Load Balancing. Connections are shared out fairly to surrounding Access Points, avoiding any single point in your Wi-Fi becoming overwhelmed.

The result? A steady, consistent connection for every user.
Beamforming
Beamforming technology continuously optimizes the wireless signal, focusing and it towards receiving devices and following them. This adaptive beamforming enhances spectral efficiency and link quality.
Hit the Ground Running with Zero Touch Provisioning
The DBA-X2830P Nuclias Cloud-Managed Switch Series is deployed as a pre-managed, zero-configuration access point. No need to send out your most experienced engineer for every installation. With Nuclias' Zero-Touch Deployment, you can power-up the access points on site, plug them in, and remotely set up and manage them through Nuclias Cloud.
Essential Network Management Tools At Your Fingertip
Manage your entire network using D-Link's intuitive Nuclias Cloud Management platform. All aspects of your network are easy to reach through the highly powerful centralized platform.
Tasks such as segmenting the network, managing multiple devices simultaneously, enforcing security policies, and monitoring live network statistics remotely can be done anytime, anywhere.
For more information on our business-class solution, reseller pricing, distribution availability, and partner program please reach out to our commercial sales team at 888-354-6574 or solutions@us.dlink.com

D-Link Nuclias Cloud-Managed AX3600 Access Point - (DBA-X2830P)