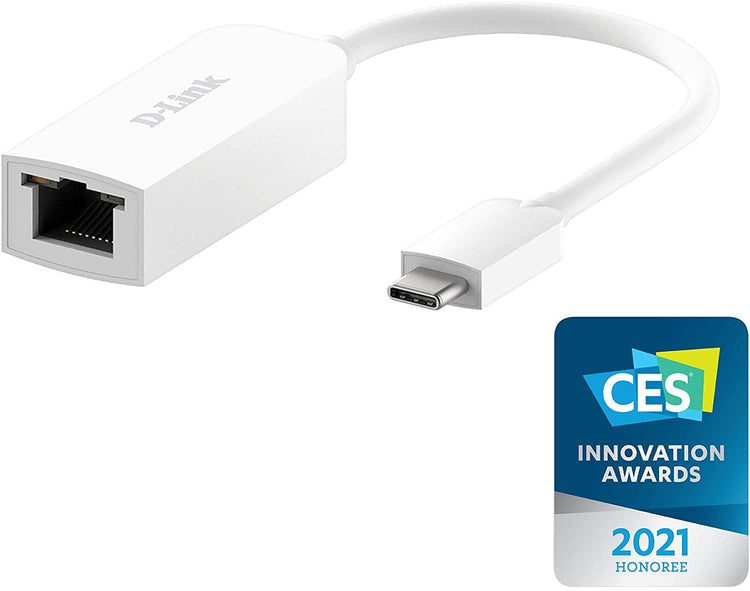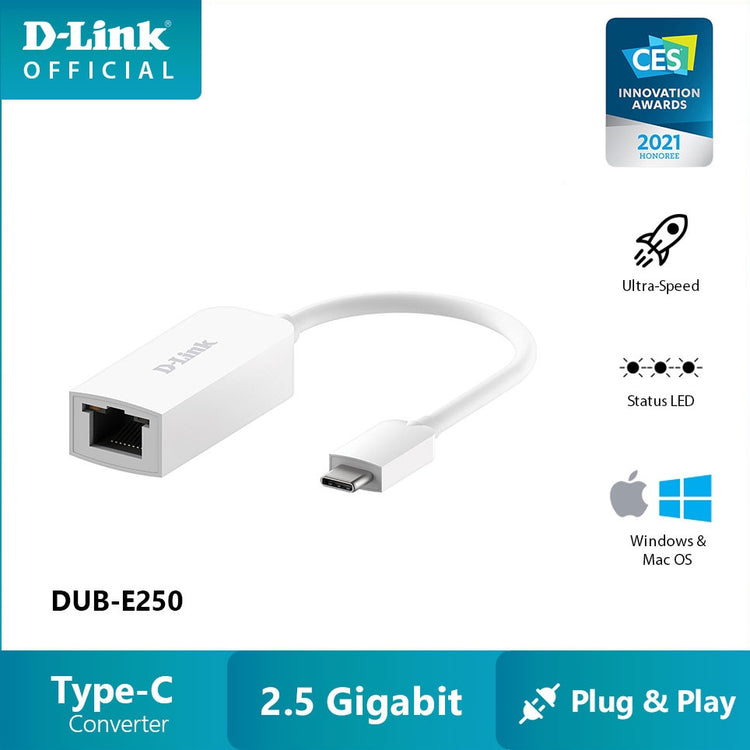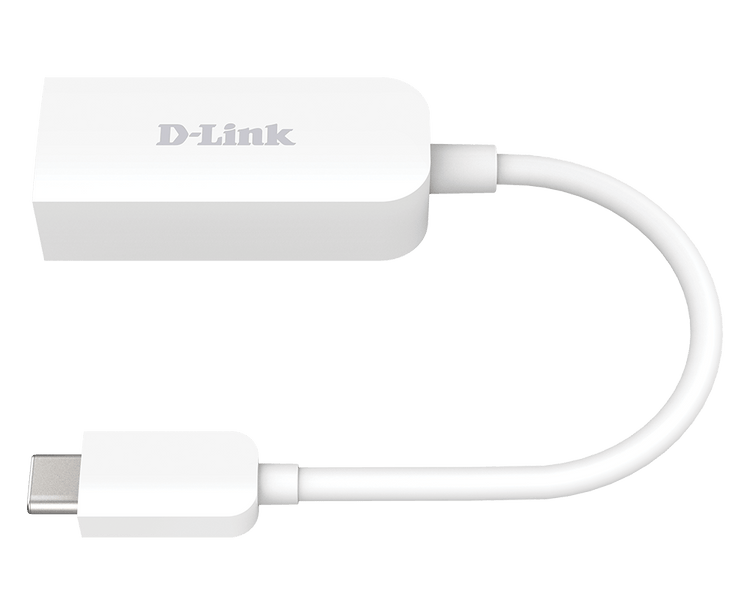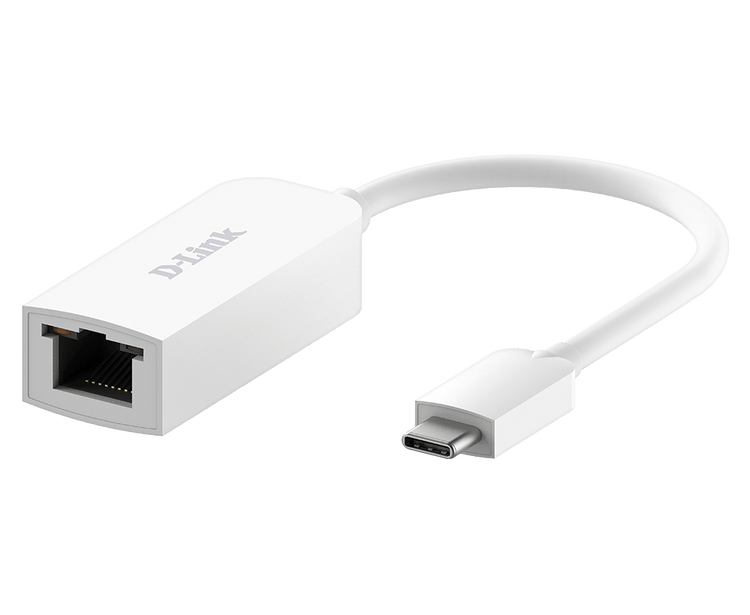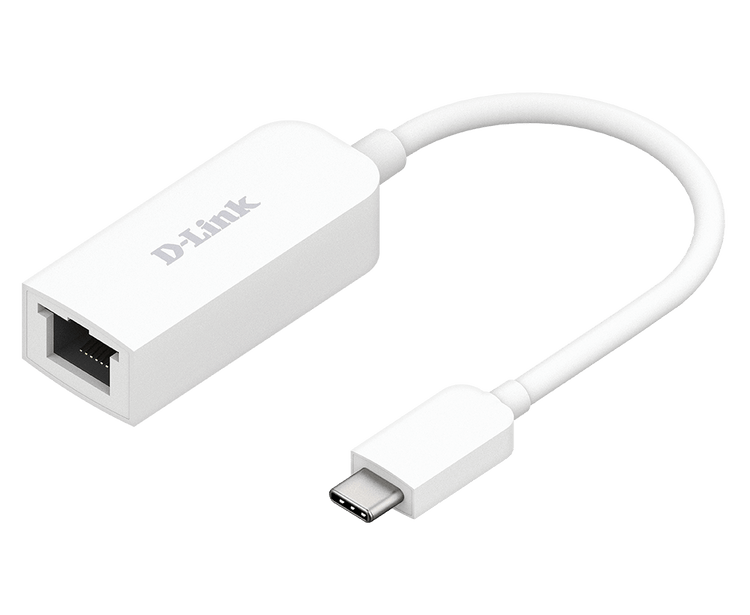 D-Link USB-C to 2.5G Ethernet Adapter - (DUB-E250)
Upgrade your laptop, MacBook, or PC to wired speeds of up to 2500 Mbps with the DUB-E250 USB-C to 2.5G Ethernet Adapter.
GREATER THAN GIGABIT SPEEDS - Upgrade to 2.5 Gigabit Ethernet for up to 2500 Mbps of wired performance
USB-C TO ETHERNET - Delivers Ethernet to USB Type-C and Thunderbolt ports for laptops, MacBooks, and PCs
WORKS WITH WINDOWS AND MAC OS - Install the drivers to enjoy multi-gig performance on Windows (10 / 8 / 7) and MacOS (10.6 or later)
ONE OF THE SMALLEST IN THE WORLD - Measuring in at 2.1 x 0.8 x 0.6 inches makes it easy to pack in a pocket or bag
FULL-DUPLEX PERFORMANCE - Supports full duplex bi-directional data transmission with up to 4.6 Gbps of combined throughput
EASY TO USE - Crossover detection, 10/100/1000/2500 auto-negotiation, and direct USB powering means the adapter works without hassle


If you have a laptop, however, you'll need to utilize a Thunderbolt 3 to Multi-Gigabit Ethernet adapter.
Compatible with Windows and Mac OS
The DUB-E250 is compatible with major operating systems (Windows 7/8/10, Mac OS 10.6 or higher) to conveniently work with many of your devices. Simply plug into your laptop or network device and you're ready to take data transfer to multi-Gigabit speeds.


Improves Overall Computing Efficiency
As more network data is being stored on the cloud, data-transfer bottlenecks can severely impact computing efficiency. Upgrading to a 2.5 Gbps network( up to 4.6 Gbps throughput in full-duplex mode) can provide 2.5 times or more network bandwidth compared to traditional 10/100/1000 Mbps networks.

With LED light that blinks orange and white., connection information is clearly displayed.
Perfect for Online Gaming or Live Streaming
The DUB-E250 enables multi-Gigabit speeds for your connection so you won't lag behind in your online gaming adventures. Host live streams in high-definition clarity without any interruptions for enhanced guest viewing experiences.

D-Link USB-C to 2.5G Ethernet Adapter - (DUB-E250)