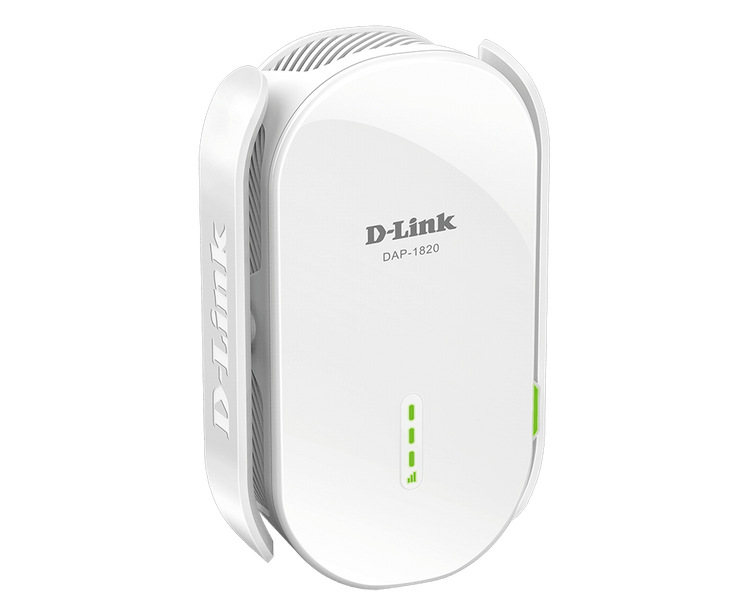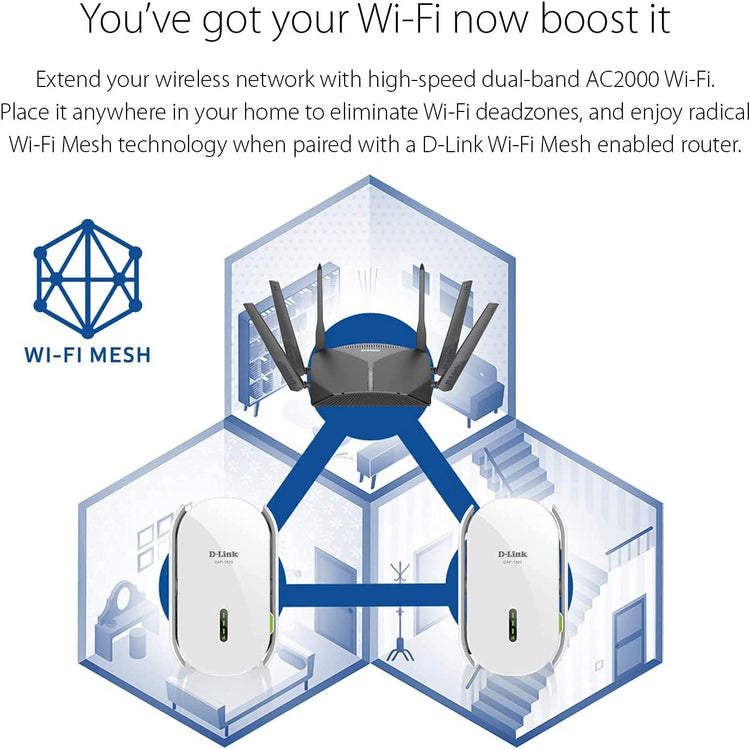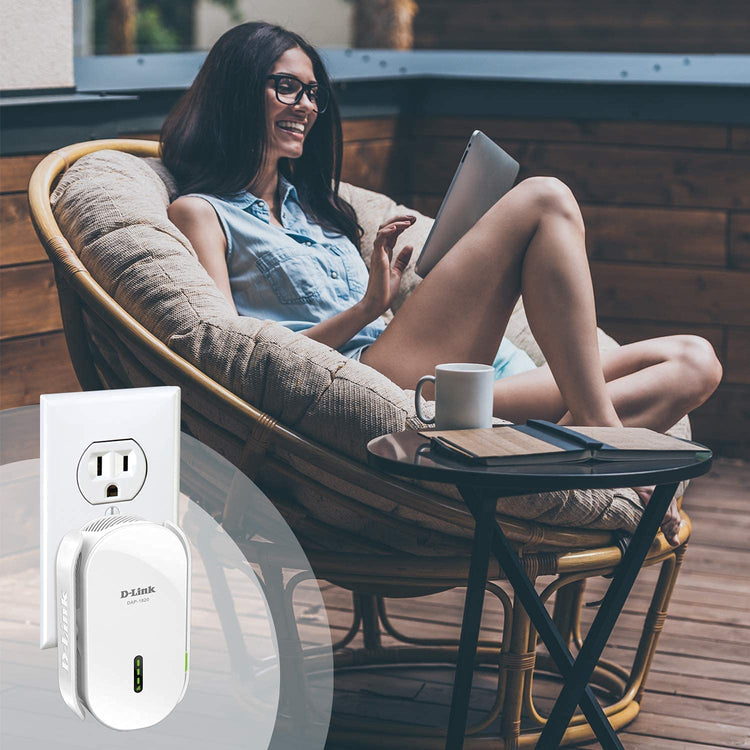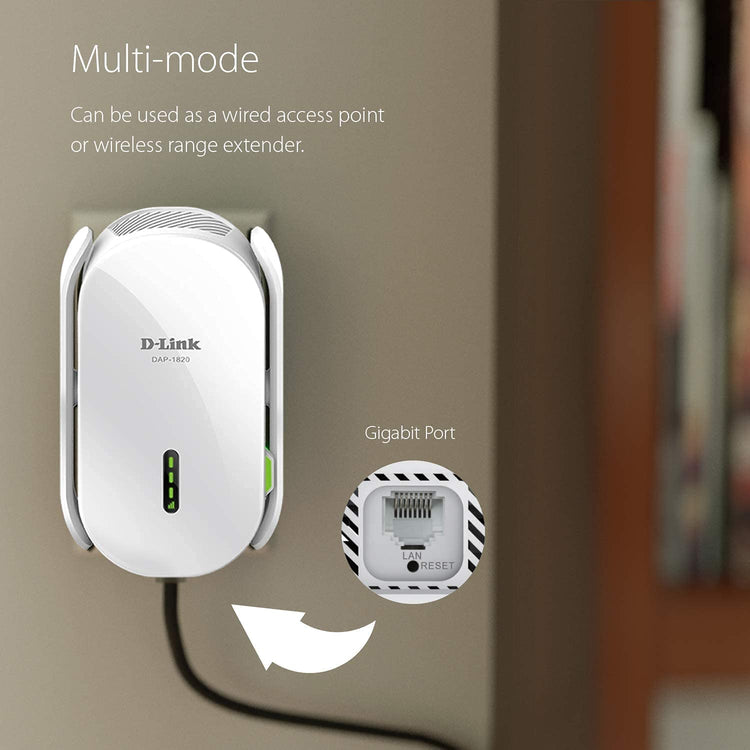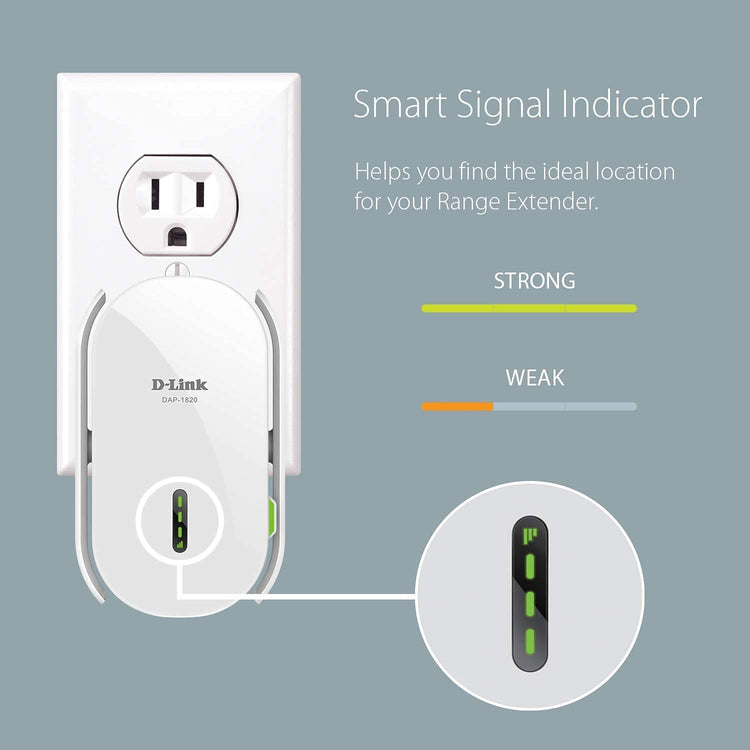 D-Link [Certified Refurbished] WiFi Range Extender, AC2000 Dual Band for Smart Home - (DAP-1820/RE)
[Certified Refurbished]
This device has been reconditioned by D-Link US (D-Link Systems, Inc.).
The device has been upgraded to the latest device firmware and all features tested.
All parts have been checked for good functionality, and any missing or bad parts have been replaced.  
Depending on the availability device may get original packaging or updated to brown box safe for shipping.
The device comes with a 90 day warranty.
The D-Link AC2000 Wi-Fi Range Extender lets you extend your wireless network with high-speed dual-band AC2000 Wi-Fi. Place it anywhere in your home to eliminate Wi-Fi deadzones, and enjoy radical Wi-Fi Mesh technology when paired with a D-Link Wi-Fi Mesh enabled router. Because you know you deserve more than just a Wi-Fi signal.
Eliminate dead zones instantly – Add the extender to a Wi-Fi router and boost Wi-Fi coverage to those hard to reach places in your home 
Revel in lag-free, buffer-slaying video streaming and online gaming – Super-fast combined Wi-Fi speeds of up to 300 Mbps (2.4 GHz) + 1733 Mbps (5 GHz)
Compact Design: 1-piece wall plug design is compact, portable, and does not require additional power cables.
Create your D-Link Wi-Fi Mesh network – Pair the extender with a D-Link Wi-Fi Mesh enabled router to instantly create a super-fast mesh Wi-Fi network
One unified Wi-Fi network – One network name (SSID) throughout your home eradicates disconnects and reconnects as you move from room to room (when used with a D-Link Wi-Fi Mesh enabled router)
Smart Signal Indicator: Helps you find the best location for optimal coverage throughout your home.
Free D-Link Wi-Fi app –  Set up and manage your network from your smartphone
D-Link [Certified Refurbished] WiFi Range Extender, AC2000 Dual Band for Smart Home - (DAP-1820/RE)