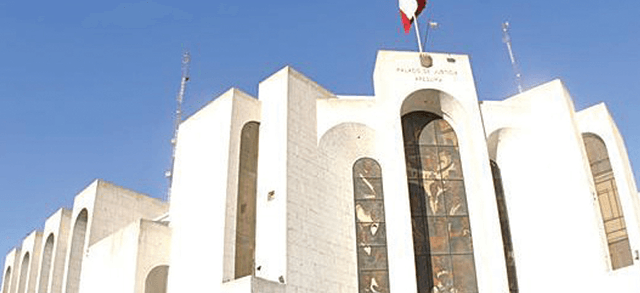 The Corte Superior de Justicia in Arequipa, Peru, is a government entity dealing with legal proceedings in the surrounding provinces. It is one of the largest Law Courts in the country, with well over 250 courts. They teamed up with D-Link to flush out bottlenecks in the company's network by upgrading to 10 Gigabit Connectivity.
For more details, read the full case study here.
Challenges
The Law Courts' server farm contained 12 servers; however, the current switches in use only have single Gigabit uplinks. With about 700 users on the network, bottlenecks would rapidly form, affecting all users' network experience and degrading it as a whole.
Solutions
Both the DXS-3400-24SC and DGS-3620 Series Switches were chosen to handle the switching needs of the Law Court. Both feature 10 Gigabit Ethernet uplinks, which offer a huge upgrade on the previous network. It offers plenty of bandwidth that can eliminate the bandwidth issues previously experienced.
The DXS-3400-24SC also contains essential features for busy networks. It supports several core components for taking on the role of a data center switch, such as Priority-based Flow Control, Enhanced Transmission Selection, and Congestion Notification for better handling of large amounts of data. Together, these features create an environment of lossless Ethernet, offering a network environment that can be relied on.
With many sensitive documents flying around within the Law Court, keeping them under lock and key is important. Several enhanced security features, such as robust authentication methods via TACACS+ or RADIUS servers, mean only those authorized can access the network. Meanwhile, the ability to be integrated with D-Link NetDefend firewalls provides enhanced security from external sources of danger. Finally, D-Link offered an 8-hour training session for the Court's IT administrators. This training consisted of D-Link switching configurations and how to employ D-View 7 management more effectively and get the most out of the new network.
Results
Network performance was vastly improved, with quicker data transfers and elimination of bottlenecks when users need to access the central server. With the Law Courts IT team thoroughly trained in D-Link 7, they can effectively manage and configure their switches by themselves if necessary. This facilitates network optimization based on the Law Courts' needs, as well as the ability to troubleshoot internally, without needing to call in expensive external engineers.
Products & Services
DXS-PWR300AC 300 W AC Modular Power Supply with Front-to-Back Airflow
DGS-3620-52TC-EI xStack L3 Gigabit Switches