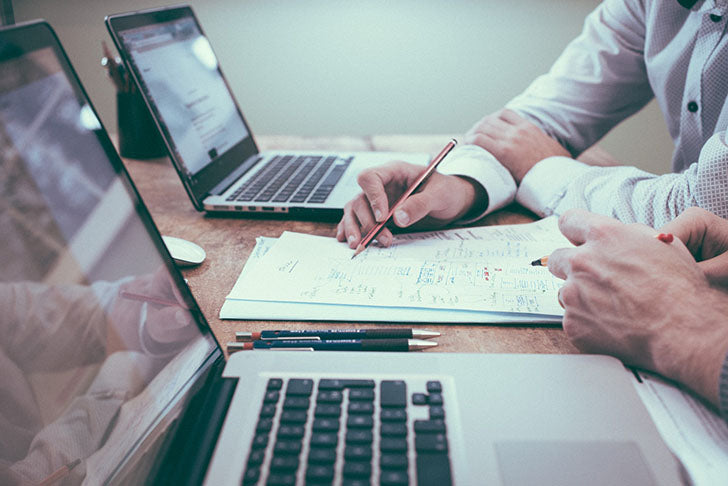 In the managed service provider world, pricing models can make or break your business. Charge too little, and you'll never make a profit from lack of margin. Charge too much, and you'll never make a profit from lack of customers.
Download: How To Differentiate Your MSP In A Crowded IT Space [White Paper]
How and what you charge your customers is heavily dependent on the market your targeting and the services you offer.
As you develop your pricing model, you'll want to make sure it:
Can be easily understood by your whole company
Provides your company with opportunity to acquire new customers and grow
Works for the majority of your customers
Adjusts with inflation and any changes in your services
We're going to talk about the "how" part of the pricing plans in this post. More specifically, we'll talk about four pricing models and the pros and cons of each.
The Four Main MSP Pricing Models
Tiered
Per Device
Per Person
Flat Fee
The Tiered Pricing Model
The tiered pricing model gives you the most flexibility when it comes to determining what to charge each of your clients. It also gives you the ability to adjust to any costs you incur, such as equipment and inflation.
This model can work well if you're focused on serving the needs of different businesses as it gives you the wiggle room to make deals with customers while maintaining profits.
Unfortunately, it might also require more time and effort on your part to figure out the contract price for each customer.
Because you'll most likely be providing different services to each customer, this pricing approach can also lead to confusion with the rest of your team, especially with any off-site tech and IT support teams.
After all, you don't want your customers waiting while your support team has to figure out whether or not a specific service is covered.
There are a few ways to remedy this, including in-house pricing charts and customer profiles and databases. This should make it easier for your business to provide quotes and support.
One thing to be aware of though is how much this pricing model makes it easy for you to keep prices hidden from customers. Many businesses practice this despite how much customers don't like it.
If you do go this route, and you sincerely need to evaluate each package individually, you should consider at least posting a range or provide an "it depends" statement some where to help potential customers gauge your services.
Pros
Flexibility in pricing
Clients can pick and choose services needed
Easier to raise costs with inflation
Cons
Customers may have a hard time understanding what's included in their plan
Hard to adjust the plan while providing services if you don't have flexible products
Difficult for customers to compare you to other providers
The Per Device Pricing Model
Simpler than the tiered-pricing model, the per-device pricing model makes it easy for you—and your customer—to figure out exactly what's covered and how much it costs.
In this scenario, you set the price per device, which ranges from PCs and tablets to servers and workstations. As an example, the average per-device price in 2018 was $21.50 for tablets and $60.29 for PCs.
While per-device pricing makes it easy to figure out a client's total cost, it doesn't always make it easy for you to figure out the right price.
The rise of BYOD plans has placed extra pressure on MSPs, especially in terms of balancing support, implementing security, and maintaining compliance.
While you may be set up to handle businesses with 20 people and all of their devices, are you ready for a company with 500-plus people and multiple offices? What if you're working with a healthcare facility that suddenly requires connectivity for IoT devices and is running more applications.
Some devices are more vulnerable than others, and some require far more support. Before you decide to go with a per-device pricing model, you should sit down and figure out whether or not you're ready to handle a realistic worst-case scenario.
Pros
Easy to scale with client needs
Clients can determine what they can pay for
Sales and support teams can easily help clients
Cons
Might be overpriced for clients needing less support
Can emphasize price over value
Large accounts can burden support team
The Per-Person Pricing Model
The per-person pricing model takes the same approach as the per-device option, except that there's usually one flat rate per person, which can range from $95 to $180.
The main advantage is that it's easy to calculate exactly what each client will be charged and what will be covered. That also means your clients will be able to easily compare your services to others if you decide to share them publicly.
Comparison aside, the biggest problem you'll face with this model is providing services for clients who have large fluctuations in the number of people they serve on any given day.
Schools are a prime example of this as their enrollment numbers often change throughout the year, especially during the summer. Businesses with high turnover rates can also be problematic.
While it won't be hard to adjust the contract pricing for these types of clients, it may leave you scrambling to make a profit if you normally operate with low margins. So, if you do go this route, make sure to pin down your focus as a service provider and the price you want to charge.
Pros
Makes it easier to figure out pricing for customers
Little to no confusion in services provided
Easier for support to provide help
Cons
Can be too expensive for smaller companies
Margins can shrink as customers add more clients
Customers with high turnover or fluctuating employees/students can cause problems
The Flat-Fee Pricing Model
If you're willing to offer all of your services in one package and provide it for one price, too, you may like the flat-fee pricing model.
If you go this route, you'll need to have the time or resources to provide custom-quotes to each of your clients. You'll be able to maintain your margins this way, but you'll also have to determine how you want to structure it.
Locking a client into a long-term contract provides you with stability but may hinder your customer's ability to grow their business. Short-term contracts could lead to you spending more time revising and negotiating quotes but improve client retention.
If you're willing—and capable—of spending the time on this pricing model, you have a lot of flexibility in how to implement it. However, it does require you know exactly the types of businesses you want to target.
This model is more likely to favor large businesses and enterprises as it's easier to build in margin at a larger scale. Not that you can't help SMBs out. But it does require a little more planning on your part to avoid the risk of underselling your services.
Pros
Easier to maintain margins
Naturally appeals to large businesses and enterprises
Can provide constant revenue with long-term contracts
Cons
May require more time to provide quotes
Some clients may not want/need all of your services
Not as flexible as per-person and per-device options
When it's all said and done, the best pricing model for you depends on the market you're chasing and the services you provide—all of which can change as your business grows. It could even be a combination of two or more.
What's important is that you pick the one that gives you the best chance of succeeding.