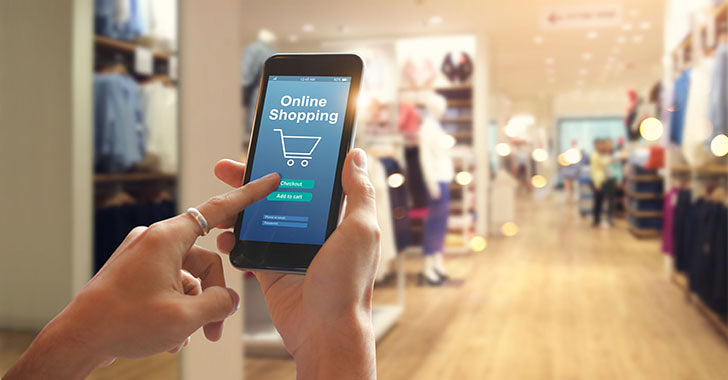 During a pandemic, shoppers don't want to linger amid other customers while waiting for a coupon to load on their smartphones or for a payment to process at checkout. Consumers are seeking retailers that offer fast, touchless transactions.

Customers want convenience, cleanliness, and quick transactions.
WiFi is the backbone that supports the technologies creating an optimal customer experience in the new state of retail. Customer devices, inventory tracking, PoS solutions, and digital signage are just some of the network-dependent technologies retailers are using to meet shopper expectations, and they require a robust network.
As you assess your retail WiFi network's ability to meet these expectations and help drive your business forward, here are seven things to think about:
1. Can you manage the WiFi network remotely?
2. Does it offer ease of use and robust security?
3. Is the solution well-supported by the vendor?
4. Does it provide reliable coverage?
5. Does it provide deeper insights into your network usage?
6. Does it help you build your brand and create additional revenue streams?
7. Does it fit your business model?
Can you manage the WiFi remotely?
It's not just your customers who are looking for contactless retail solutions – having the option to manage your network remotely means your MSP provider or IT team has the flexibility to manage your network safely from a distance. D-Link's Nuclias Cloud and Nuclias Connect allow you to easily manage your in-store networks, whether you choose remote cloud management or use your own on-premise support. Both Nuclias solutions allow technicians to log on, diagnose, and even reboot or reconfigure without setting foot in the store.

Retail customers may be standing at a distance, but want the same retail experiences as before.


Does it offer ease of use and security?
The retail industry is a big target for data breaches and ransomware. Customers are also becoming more concerned about the collection and use of their data and want assurances that when they give retailers their information, it will be better protected.
Nuclias offers a number of enhanced security features to better protect data, and the network from bad actors. These include:
Network transparency allows administrators to quickly identify Rogue APs or other bad actors on the network.
Robust encryption capabilities up to 192-bit encryption and other measures help to better protect the network against attacks.
VLAN segmentation gives you the ability to isolate sensitive data while also allowing you to offer free WiFi to customers.
Application control helps prevent third-party apps on customer or staff devices from sending or receiving unauthorized files while on your network. (This feature is coming soon!)
Access control lists allow you to limit or block access to sensitive areas of the network.
Often, finding an enhanced security solution means sacrificing ease of use. However, with Nuclias, you get high levels of both, and the solution's simplicity extends from the clean interface to the ease of third-party outsourcing.
Nuclias is continually evolving as D-Link adds new features and hardware accessories, and some features aren't available but will be soon. Contact a D-Link representative for more details.
Is the solution well supported by the vendor?
No network is 100% protected from hardware or software issues. However, network downtime due to technical issues isn't just disruptive to a retail environment, it's detrimental to the bottom line.
D-Link not only offers 24/7 support for all its products and solutions, but Nuclias comes with a limited lifetime warranty with next business day replacement, giving you network peace of mind.
Does it provide reliable coverage?
Today's retail spaces need to be versatile, whether they're temporary or accommodating unpredictable levels of customer traffic. Solutions like Nuclias make coverage issues easy to manage, despite a higher demand for device connectivity than ever before.
Nuclias automatically balances service between Access Points (APs) so customers and employees won't experience disruptions as they move around the space. Even if one AP fails, others nearby increase coverage area to make up for the loss. The Airtime Fairness feature evenly distributes bandwidth, so a heavy user doesn't create a bad experience for others.

Solutions like Nuclias make WiFi coverage easier to manage.


Does it provide deeper insights?
The value of your network is a powerful tool in improving both in-store operations and for providing a branded experience to customers. Being familiar with how your network is utilized, and then using those insights, is a key tool in enhancing day-to-day business and can have a big effect on the bottom line.
Nuclias reporting tools and easy-to-digest charts provide the insights to allow you to spot trends and irregularities on the network to better align with customer needs and troubleshoot issues.
Retailers can use the Nuclias Captive Portal to integrate payment tools and collect customer information such as emails. The Portal also has enhanced security. Information like customer emails are subject to customer opt-in and better protected by encryption and other security measures. Likewise, on the admin side, administrators can provide password protection or assign permissions by role.
Does it help you build your brand and create additional revenue streams?

Nuclias Captive Portal allows retailers to integrate payment tools.


When customers want to log in to WiFi in-store, they can easily access the Portal using social media login credentials, and the Portal can be customized to align with your retail brand. For additional ease of use, repeat visitors can automatically connect once they've opted in and agreed to terms of service.
Additionally, Walled Garden is a Nuclias feature that allows retailers to create a branded screen for after customers have logged in. This dedicated screen can be used to create cross-promotions, additional offers, or membership signups that can further enhance your bottom line.
Does it fit your business model?
Selecting the right network solution for your business will depend on a number of factors, such as the size of your retail environment and the internal or external IT resources you have available to support your network.
Nuclias Cloud is a turnkey solution that is best for retailers who lack IT skills and equipment, have many locations dispersed across a large geography, or have rapid expansion plans. It is delivered as a reasonably-priced, cloud-based subscription service.
Nuclias Connect is optimal for retailers who require greater control and flexibility over their network, data, and security, or may have existing D-Link APs as well as require dedicated on-site resources and don't want to move to a licensing model.
The good news during these changing times is that there are solutions that solve the cost, flexibility, and coverage challenges of both large and small retailers. Having a powerful network can effectively enhance the brick and mortar store experience, solidify your brand, tighten security and increase overall competitiveness.
To learn more about Nuclias Solutions by D-Link, contact us here.