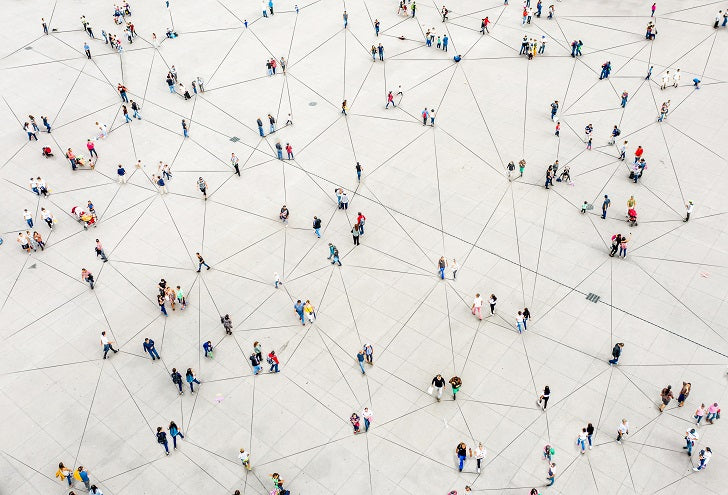 Today's networks are undeniably complex: routers, switches, and hubs link dozens or hundreds of workstations to the Internet and critical applications running on multiple servers. Numerous security and communication utilities and applications such as firewalls, spam and virus filters, and virtual private networks (VPNs) must also be installed and managed.
Given the complexity of modern networks – and the fact that every component on your network is a potential point of failure – it's essential to you, as a systems administrator, to find the most effective ways to manage the network and minimize downtime.
Here are five best practices that can help:
1. Know which compliance standards apply to your network
When it comes to what compliance standards your network needs to meet, the type of data you handle matters more than your type of organization. Health and financial data in the U.S., for example, are both subject to specific laws, such as the Health Insurance Portability and Accountability Act (HIPAA) for health data and SEC regulations, such as Sarbanes-Oxley, CFTC, FISMA, for financial data.
Even if your business isn't in a highly regulated industry like healthcare or financial services, who and where you collect data from can still matter. If you collect data from minors, you will need to comply with certain requirements under the Children's Online Privacy Protection Act (COPPA). And, with the passage of data regulations like Europe's GDPR and California's CCPA, you also need to comply with those regulations if you collect data from citizens in those geographic regions, even if your business location is elsewhere.
2. Set up network monitoring and alerts
With a multitude of points of failures within any network, it's important for network administrators to proactively monitor the network in real time to identify problems before they become emergencies and result in downtime. By setting up automated network monitoring, you can know the status of everything on your network without having to check on things manually – a big time saver.
When determining what to monitor, it's important to monitor status information about current network devices such as routers and switches as well as critical network servers. As a network engineer, you also need to monitor essential services such as email, website(s), and file transfer services to ensure they are consistently available.
Have a critical infrastructure list and capture the network traffic of devices and applications
3.Track which devices and people are accessing your network
For security and bandwidth purposes, you want to make sure you know and trust all the devices and individuals using your network. The proliferation of devices individuals use these days combined with bandwidth-eating technologies like AR and VR means that your network might be providing connectivity for employees' personal devices or other work-related appliances that weren't considered when you first set up your network configuration. You may find in this process that you need more bandwidth or that there are one or two appliances that are siphoning off a large portion of connectivity and causing sluggishness for everyone else.
4.Map out your most important devices, software, and systems
Make sure you have a critical infrastructure list and can capture the network traffic going to and from these devices and applications. To determine what devices, software, and systems comprise your network core, start at your core switch and document what is connected. Be sure to include servers, routers, firewalls, distribution switches, and any device which you rely on to keep your network running.
To identify critical software, log application-specific information like number of files accessed on your file shares, number of database queries run, and number of website pages accessed to determine which ones are frequently used and essential to enabling the business to function.
5.Create redundancy to avoid potential network failure
The first step in creating network redundancy is to scrutinize your current network architecture/infrastructure to determine where there are risks of failure. Common points of failure risk include:
Core site(s) where the bulk of your resources reside or where the majority of your connections terminate
Routing and routing protocols
Hardware
The Local Area Network (LAN)
To build redundancy into these areas of your network, load balancers, failover solutions, and protocols exist to facilitate almost any redundancy option you may need. For hardware, redundant power supplies, and drives can keep everything up and running if a power failure or other disaster occurs. Data should also be saved and backed up in multiple locations, including off-site.
More efficient management means less downtime
It's likely that networks will only continue to increase in complexity, making it a constant challenge to stay ahead of any issues. However, by automating where you can, having a clear understanding of what and who is on your network, and knowing how critical each component or device is to keeping your network running, you'll be more effective in your role as systems administrator and better avoid network issues that can create slow speeds or downtime.
Let us know what other challenges you're facing with managing your network, and we'll let you know how we can help.