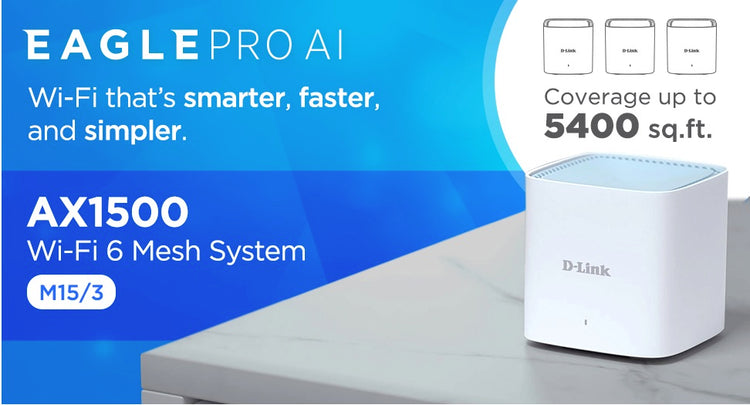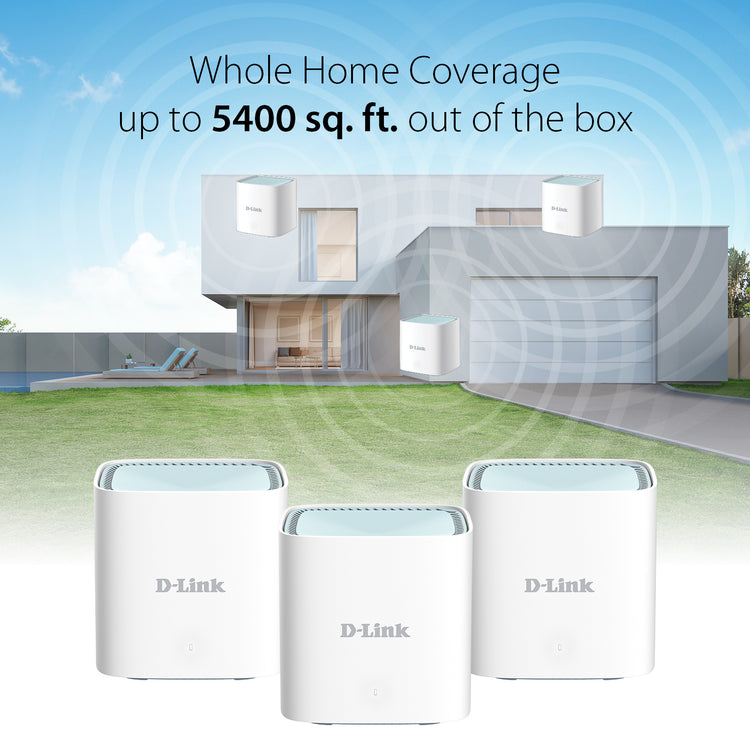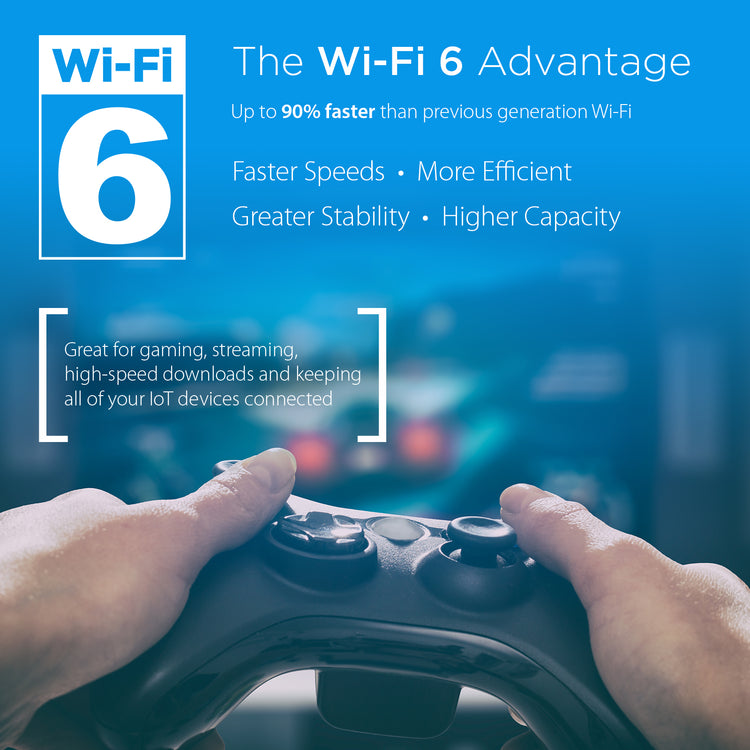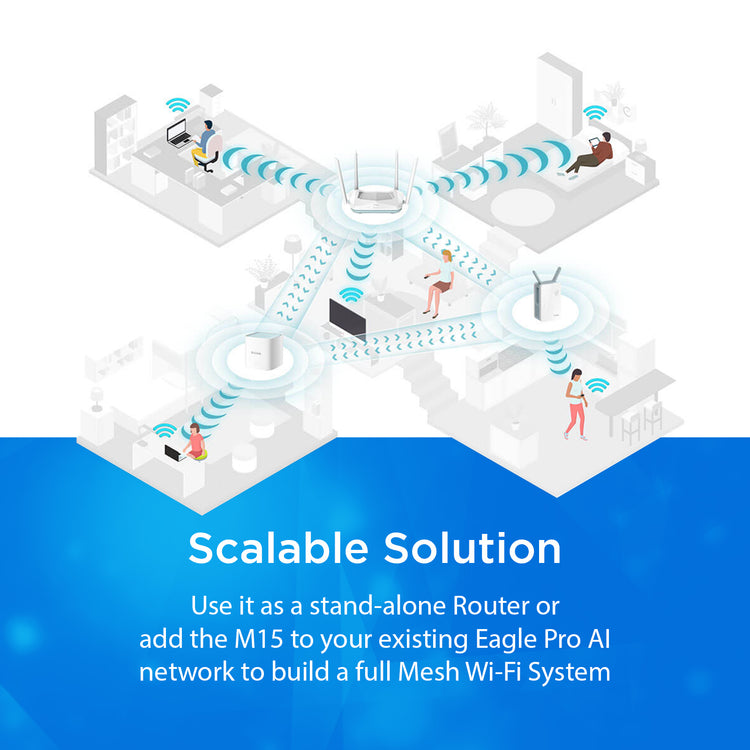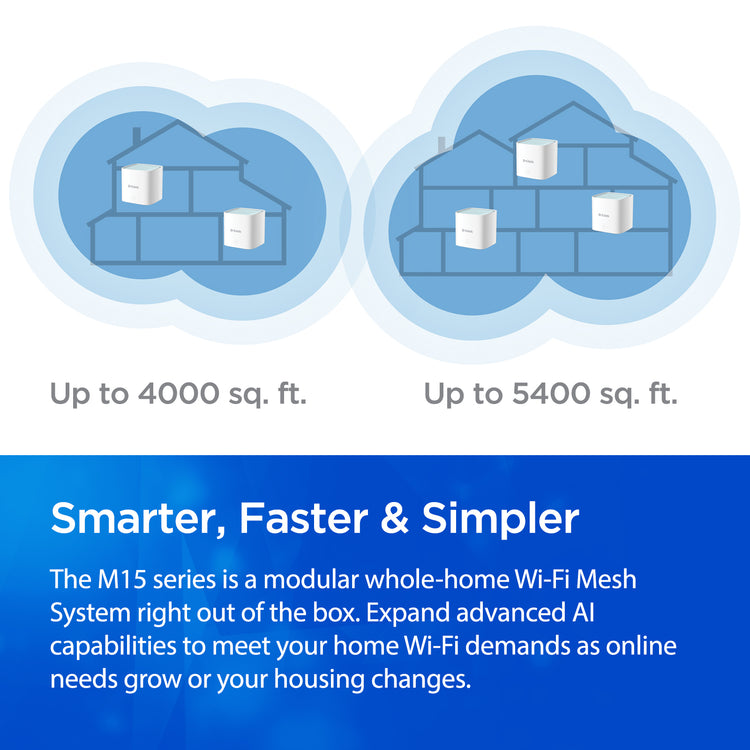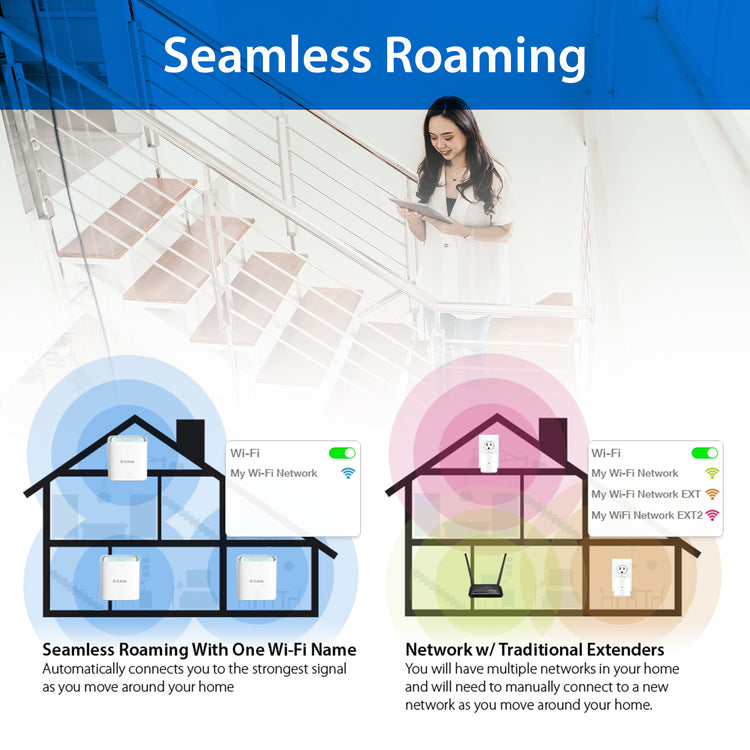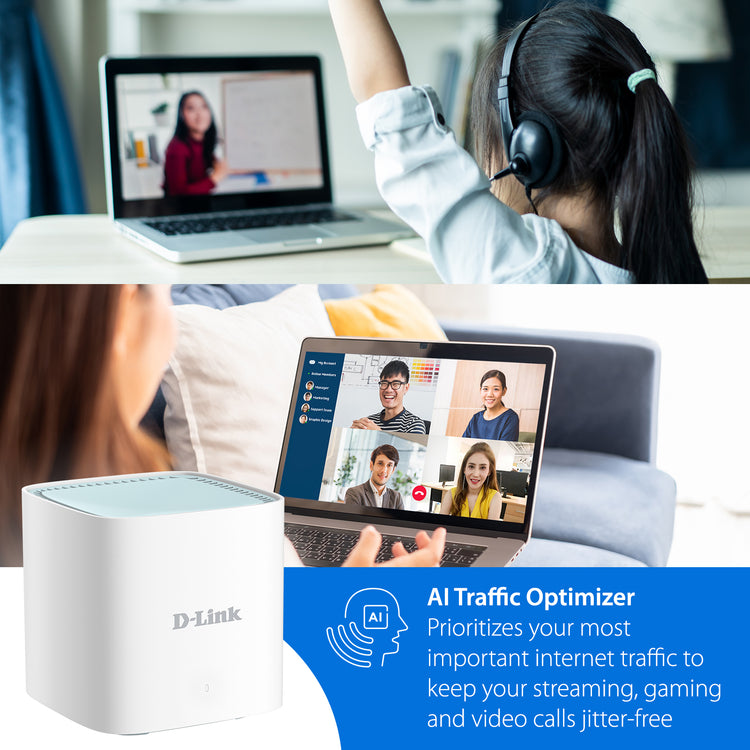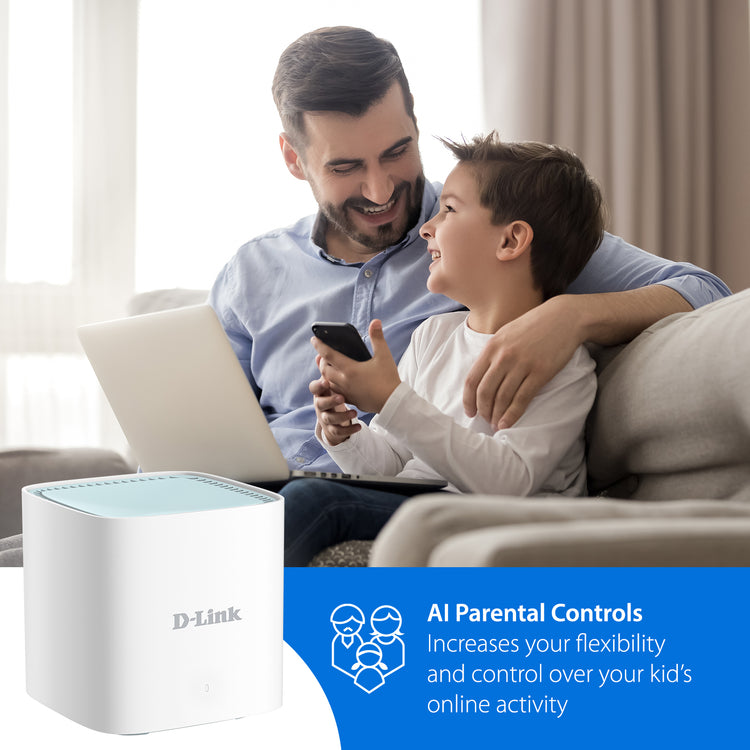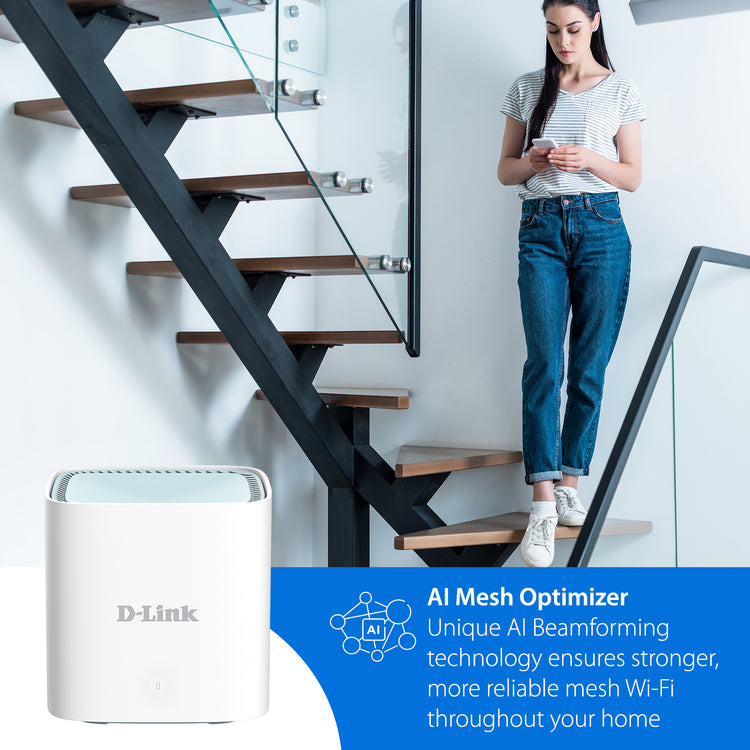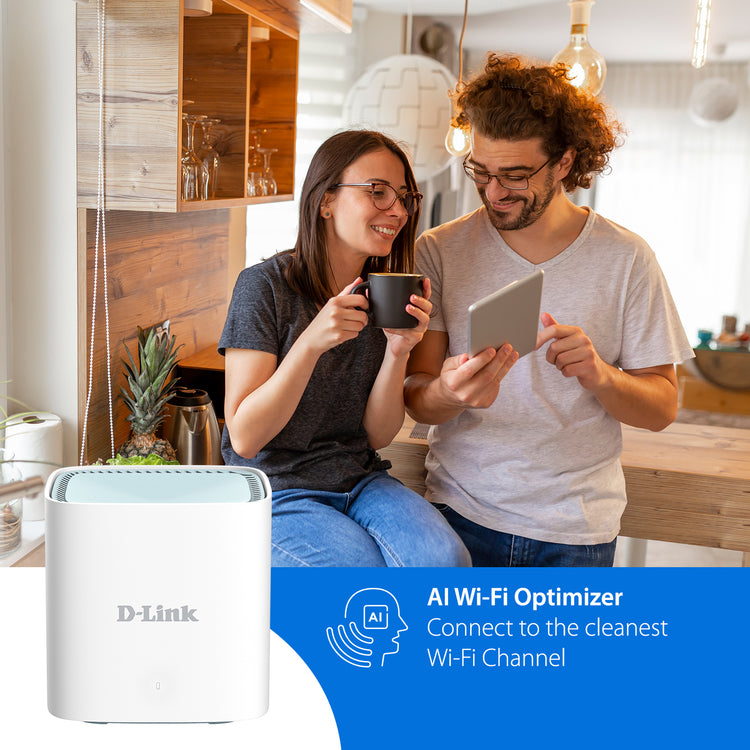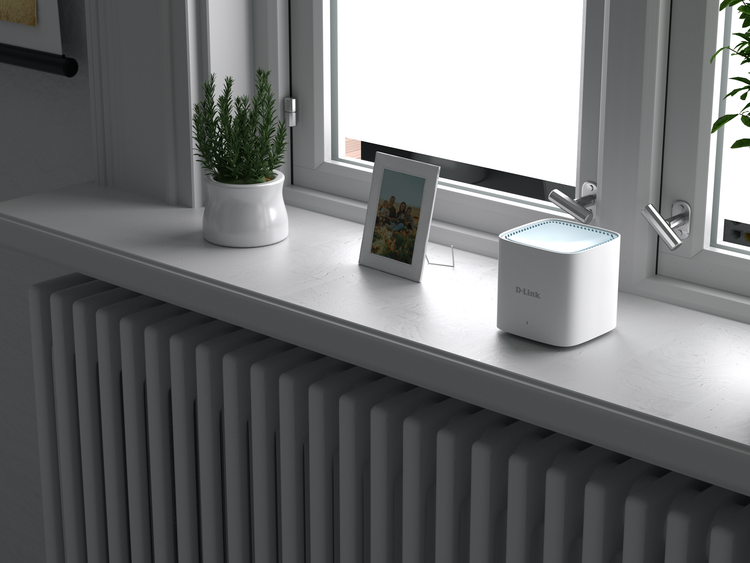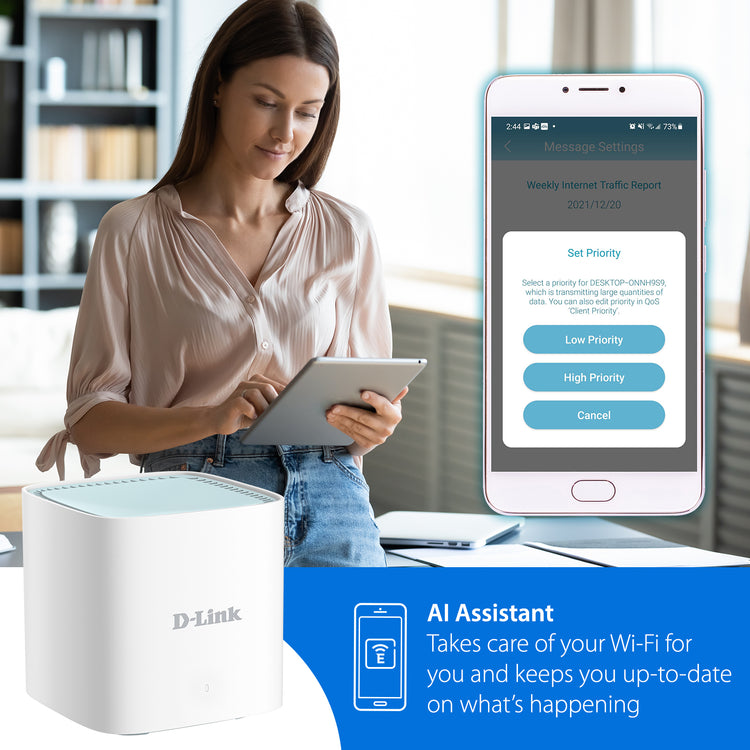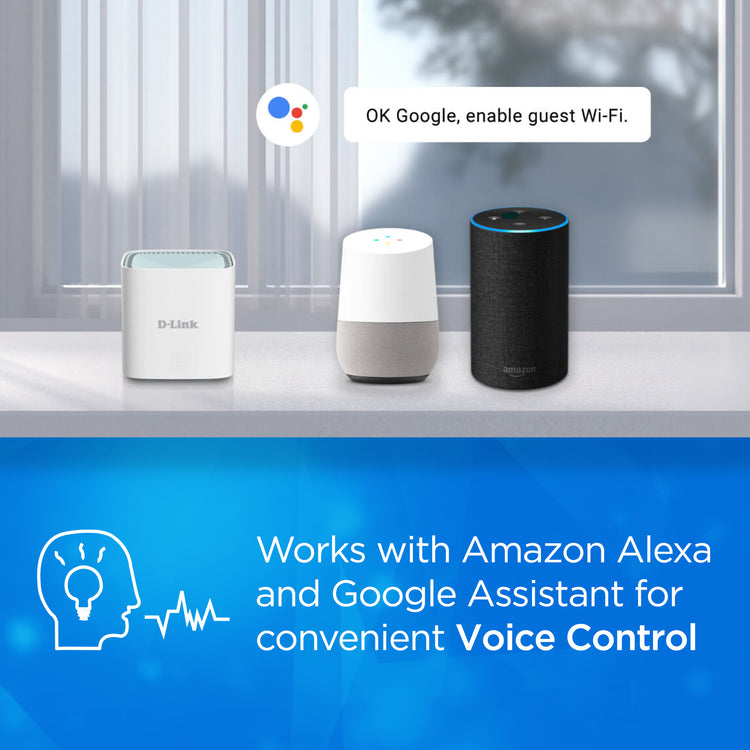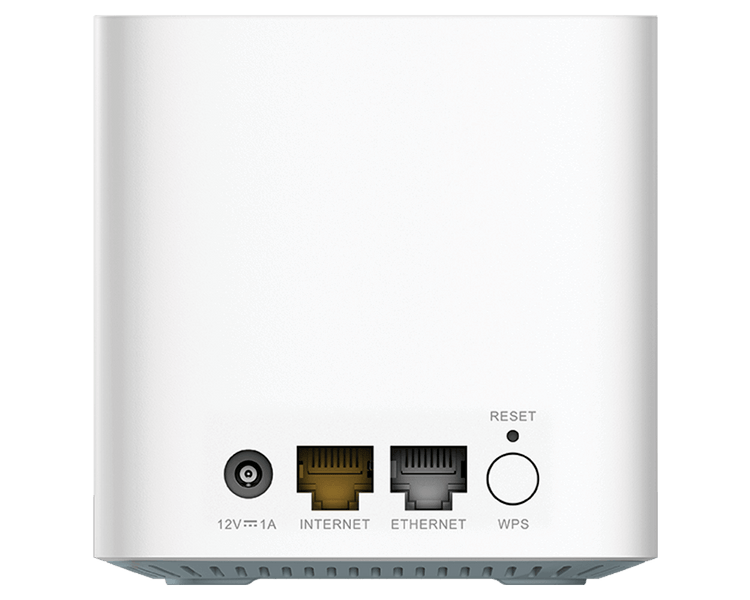 D-Link EAGLE PRO AI WiFi 6 AX1500 Mesh System 3-Pk - (M15/3)
• AI Mesh OPTIMIZER creates a stronger connection between your mesh WiFi devices and your router
• AI Wi-Fi OPTIMIZER continuously connects you to the best WiFi channel
• AI Traffic OPTIMIZER prioritizes your most important online services for ultimate stability
• AI Assistant takes care of your network, sends recommendations and reports via the free AI App. AI Parental Control gives you more flexibility and control over your kids' internet activity
• Wi-Fi 6 delivers blazing fast WiFi with increased range and reliable activities
• Up to 1.5 Gbps speed (Up to 300Mbps for 2.4GHz; up to 1201Mbps for 5GHz)
• Future-proof with Wi-Fi 6 for coverage that's better, faster, and more efficient thanks to OFDMA, BSS coloring, 4 simultaneous streams, 1024-QAM, and Target Wake Time technology, ensuring every device gets the bandwidth it deserves
• Clean Network compliance ensures enhanced security of your information and privacy
• Voice control compatibility with Google Assistant and Amazon Alexa
• Gigabit connectivity includes 1x WAN port and 1x LAN port for optimal wired connectivity of bandwidth-heavy devices
• WPA3 Encryption
Smart Connect technology automatically directs your device to the optimum wireless band. No more frustrating dropouts, lag or interruptions in your wireless connections.



Always the Best Connection Possible
AI Wi-Fi Optimizer continuously scans the environment to keep you connected to the cleanest channel available.
Stronger, More Reliable Mesh Wi-Fi  
AI Mesh Optimizer learns the location of your other Eagle Pro AI mesh devices and maintains a high-powered beam focused on those locations.

D-Link EAGLE PRO AI WiFi 6 AX1500 Mesh System 3-Pk - (M15/3)